Thesis Peer Review
Peer Review is an [informal] intellectual event for graduate students to present their thesis work to their peers for helpful feedback. It is an opportunity to summarize, clarify and test your thesis ideas. You can also see others' progress and methodology as well as having the chance to explore and share information. It's our own version of 1923 surrealist cafe-session with a certain degree of professionalism and critical humour.
Record: Thursday, October 23 / 8PM at Bridge 60 Main
Each presenter will have max. 10 minutes to present so prepare your presentation to fit that time frame! It will be followed by 15 minutes of an open discussion. Each presenter will have total 25 minutes. Due to time constraint, we will have pre-selected 6 presenters in advance. So please email Dan if you wish to present! (dkwak@live.ca)
Everyone is welcome! Please come and share your ideas!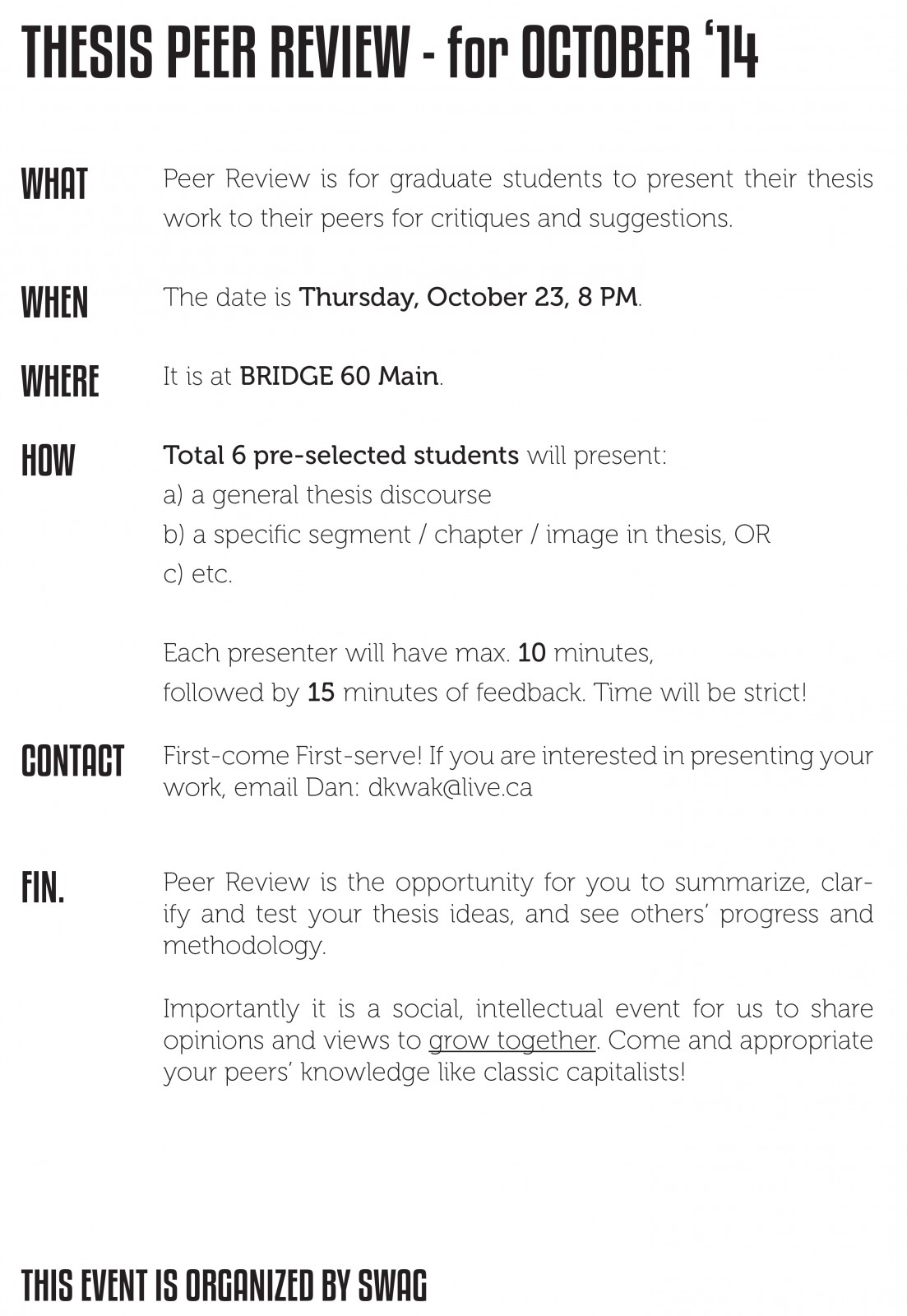 This event is organized by SWAG and supported by BRIDGE.