EVENT: INKTOBER Art Battle
Come out to the Inktober Art Battle at the BRIDGE Storefront tonight.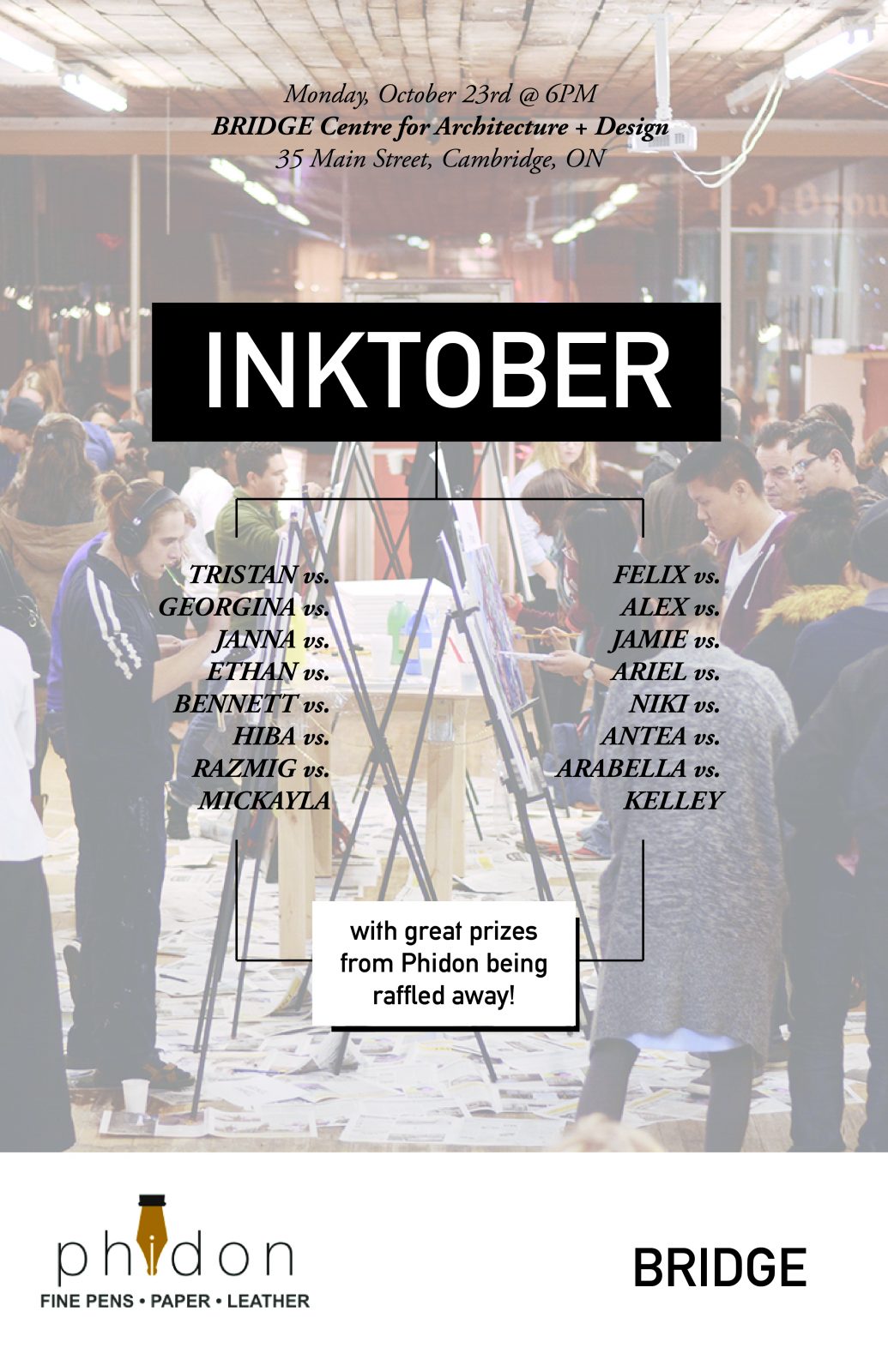 The BRIDGE INKTOBER ART BATTLE is an open event for students of Waterloo's School of Architecture and the community of the City of Cambridge. As part of our ongoing initiative to connect the School of Architecture to the City of Cambridge and encourage participation in the arts, the BRIDGE Centre for Architecture + Design will be transformed into a space of creative and positive energy for one night of art. All Art Battlers will take the main stage with large-format Rhodia pads (thanks Phidon!) and create art head-to-head right before your eyes, competing for the highly coveted prize of a Lamy safari pen (thanks again Phidon!). For those who aren't participating in the art battle, there will be a heap of other great prizes being raffled away throughout the night.
In keeping with the tradition of Inktober, the theme of the night will be Black and White, Ink and Paper.
We hope to see you there at BRIDGE this evening for a night of artsy fun and excitement!