Photo Essay: Galt
Andrew shares his photo impressions of Cambridge's Galt neighborhood.
As an avid photographer, I love to explore my surroundings looking through my lens, especially when I visit or move to a new location. Despite my busy school schedule, I occasionally embark on mini photography adventures around Galt. When I see a great sight and don't have my camera, I would use my phone to capture it.
Through photography, my impression of Cambridge changed from being dull and lifeless to a city with interesting sights at every corner. I hope to continue my photography ventures this term and be delighted by new discoveries in and around the city we call home.
Note: Photos have been edited with Adobe Lightroom. Equipment: Samsung S7 (first two); Nikon D7100 (remainder)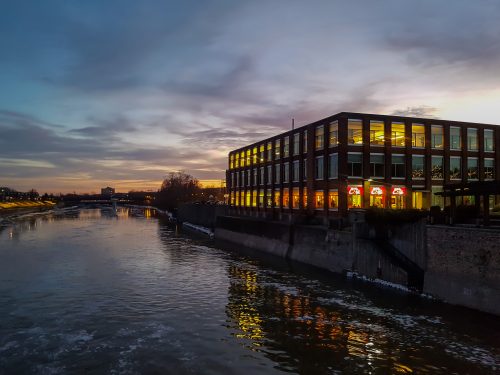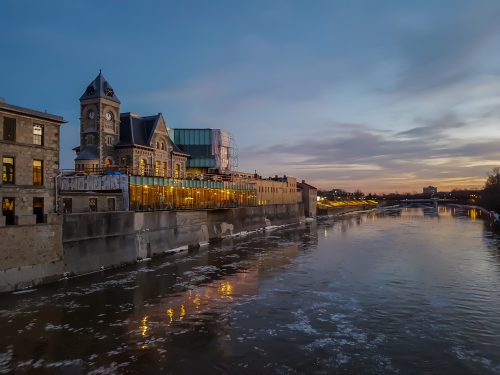 Two sides of the Grand River around sunset (Jan. 26, 2018)
---
I took the following three photographs on a walk around the school around midnight, after a busy day in studio. It might sound crazy, but it was super rewarding, as I was able to capture Galt after dark. The absence of buildings allowed me to pay more attention to light.
I first set up my camera and tripod on Concession Street Bridge. I later moved to across from an automobile parts store on Water Street that had a very retro vibe.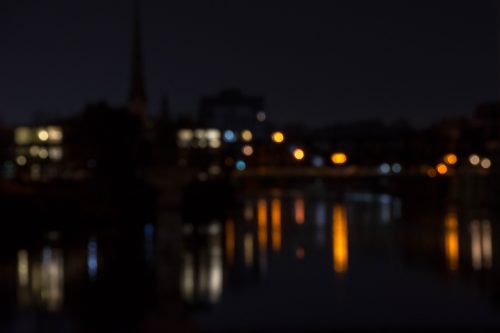 Bokeh of reflections in the Grand River at night (Nov. 17, 2017)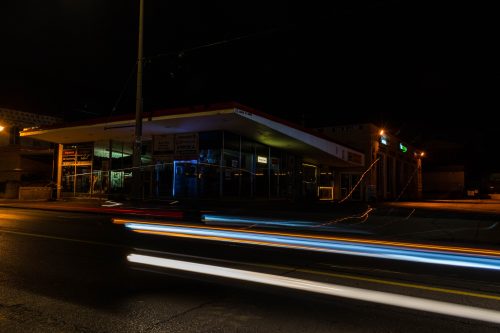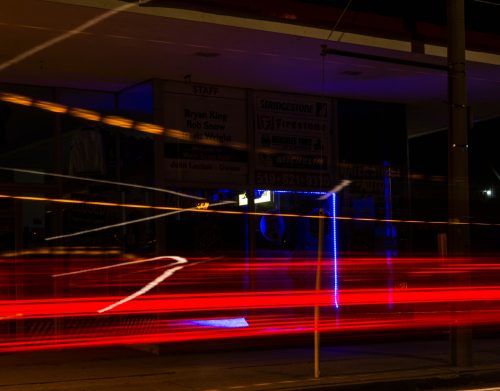 Cars pass by an automobile store on Water Street at night (Nov. 17, 2017)
---
One Friday afternoon, a friend and I took a walk around Cambridge, both of us with our cameras. We didn't have anywhere particular to go to, and simply wandered along Shade Street until we reached a tranquil parkland (which I later discovered to be Soper Park). A winding pathway took us back to downtown Galt.
It was like a hidden treasure in the city. For me, that's the reward of these photographic ventures. I also feel more like a local.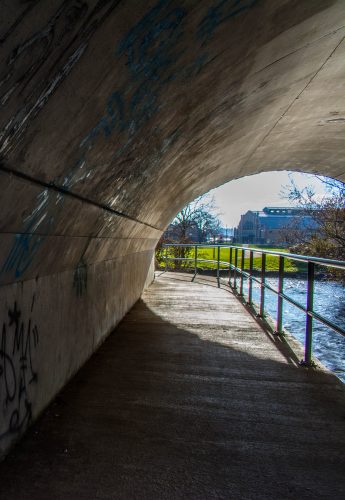 Tunnel over a pedestrian walkway (Nov. 24, 2017)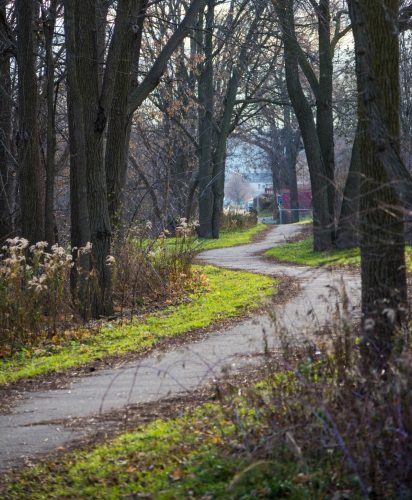 Winding pathway in the late fall, looking toward downtown Galt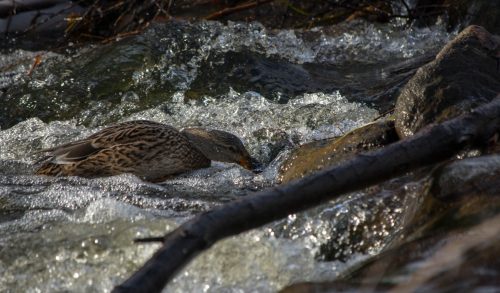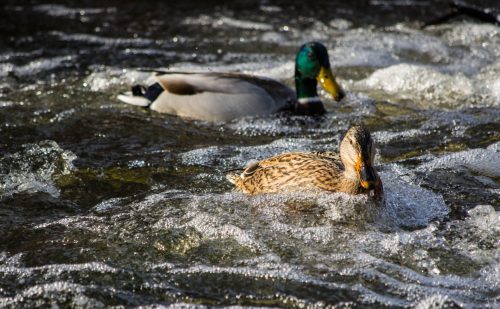 Wild ducks feeding in a stream in Soper Park (Nov. 24, 2017)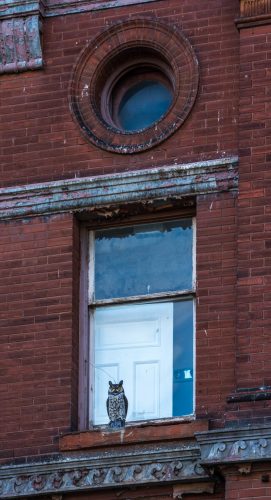 Brick façade detail in downtown Cambridge (Nov. 24, 2017)
---
I sometimes pause on Main Street Bridge, taking in the scenery. It feels a little bit different each time depending on the weather, be it a beautiful sunset or a foggy evening, with the river flowing or frozen.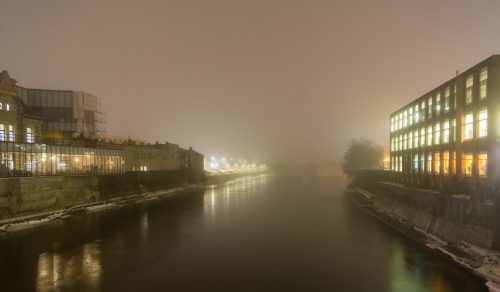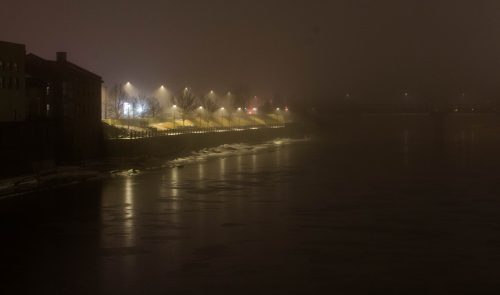 A foggy, rainy winter evening (Jan. 22, 2018)