Interview: M'ling
Increasingly, Waterloo Architecture students and graduates are employing their extensive skills towards alternative design, fabrication, and technological initiatives that deviate from the conventional realms of architecture. Take, for example, Interluude, an interface which crowd sources free time, or Hot Pop Factory which designs, fabricates and educates using 3D-printing – both are initiatives spawned from the fringes of architecture school.
M'ling is the newest creature, brought to life by graduate student Chanel Dehond. By injecting a little wit and humour into minimalist graphics, she creates playful greeting cards for any occasion. Each is crafted by carefully layering the imagery on vellum, which enables the card to have a surprising duality. Interested in giving a quirky card to someone special? Take a look at M'ling website and online store.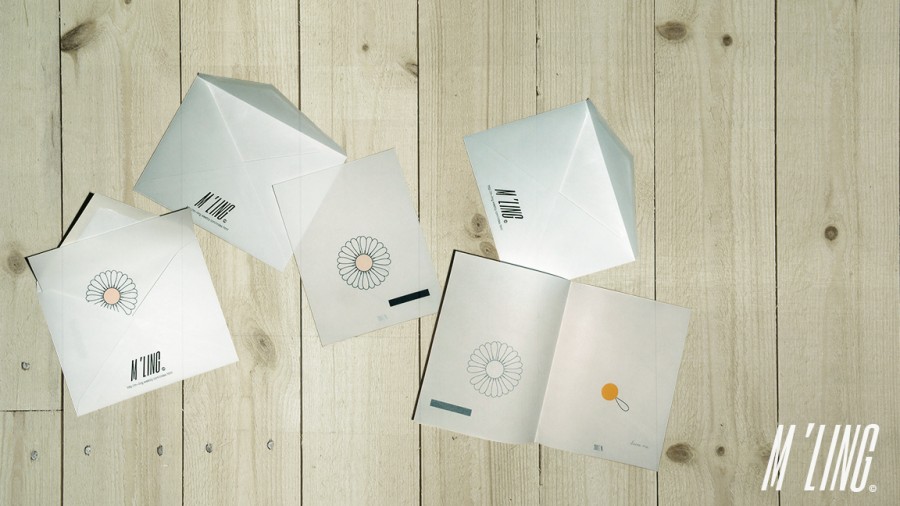 [Bridge] What's behind the name M'ling?
[Chanel Dehond] The name M'ling is inspired by a character in H.G. Wells' The Island of Dr. Moreau.  M'ling is a "beast-folk" designed by Dr. Moreau through vivisection – a surgery conducted for experimental purposes on a living organism . In combining a bear, a dog, and a horse, M'ling is my allegory for design, a conglomeration of select traits, ideas and things, to make something new!
How did the whole idea to make vellum greeting cards come about?
Since I was about three years old, I designed my own cards.  As I grew older and became more interested in graphic design, my cards took on a less scribbled crayon look and progressed into the designs one sees on M'ling.
Where do you get the ideas for the graphics?
The ideas for the graphics come from my quirky friends and family and their sense of humour. Now and then my mind wanders and I think, "what if someone were to mistake a horse with a party hat for a unicorn!" I attempt to design a new one each day, and if I get an interesting suggestion or request, I will produce it!
What is the process behind crafting each card?
I hand sketch the idea, trace the sketch in Adobe Illustrator, and then – thanks to an amazing (but expensive) printer – I print the designs directly onto the vellum. The card is then slipped into a white envelope and delivered right to the shopper's doorstep (free shipping and tax included internationally).
I was designing these vellum greeting cards on a regular basis and loved the play of the translucency of the paper. My siblings were giving them to their friends so I decided to create a low risk, online shop!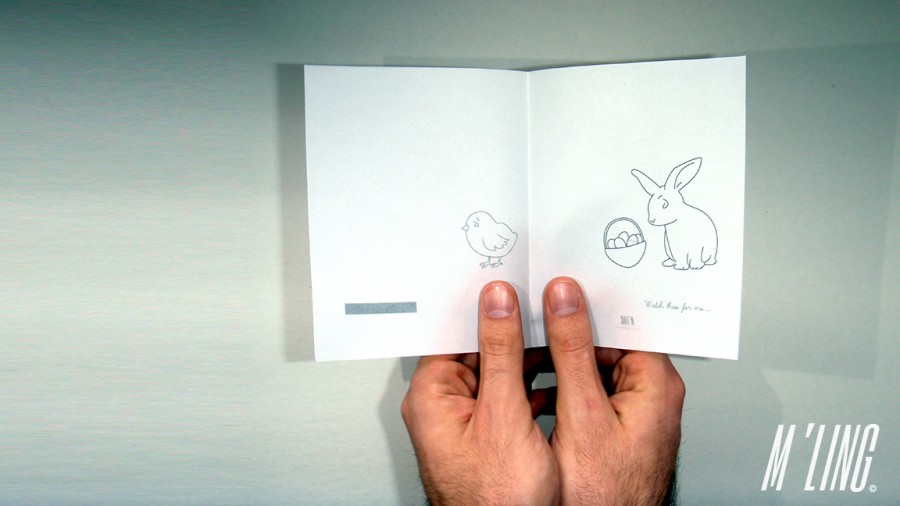 What do you have planned for M'ling?
My interest in architecture spans many fields and I would eventually like to open a coffee shop, entitled M'ling, that sells products (like these vellum greeting cards) and design services. This is my attempt to start small and take the time to build my ideas, while finishing my thesis work.
Any advice for anyone else hoping to start their own independent, creative project?
Once you birth it, you can't shove the baby back in. It's out there, and once its out there, you need to take the time to grow it. Though, in all seriousness, starting a venture takes a certain level of commitment and patience but can be extremely rewarding. Michael Jordan and I always say that you miss 100% of the shots you don't take, so if you want to start a creative venture, you have to at least take some sorta, weird foul shot!  I don't know if M'ling will succeed, but I am thankful for all the support I have received so far and if you have any inside jokes, or designs you want me to try out, shoot me an email at mlinginfo@gmail.com!