UWSA Photography Collective Exhibit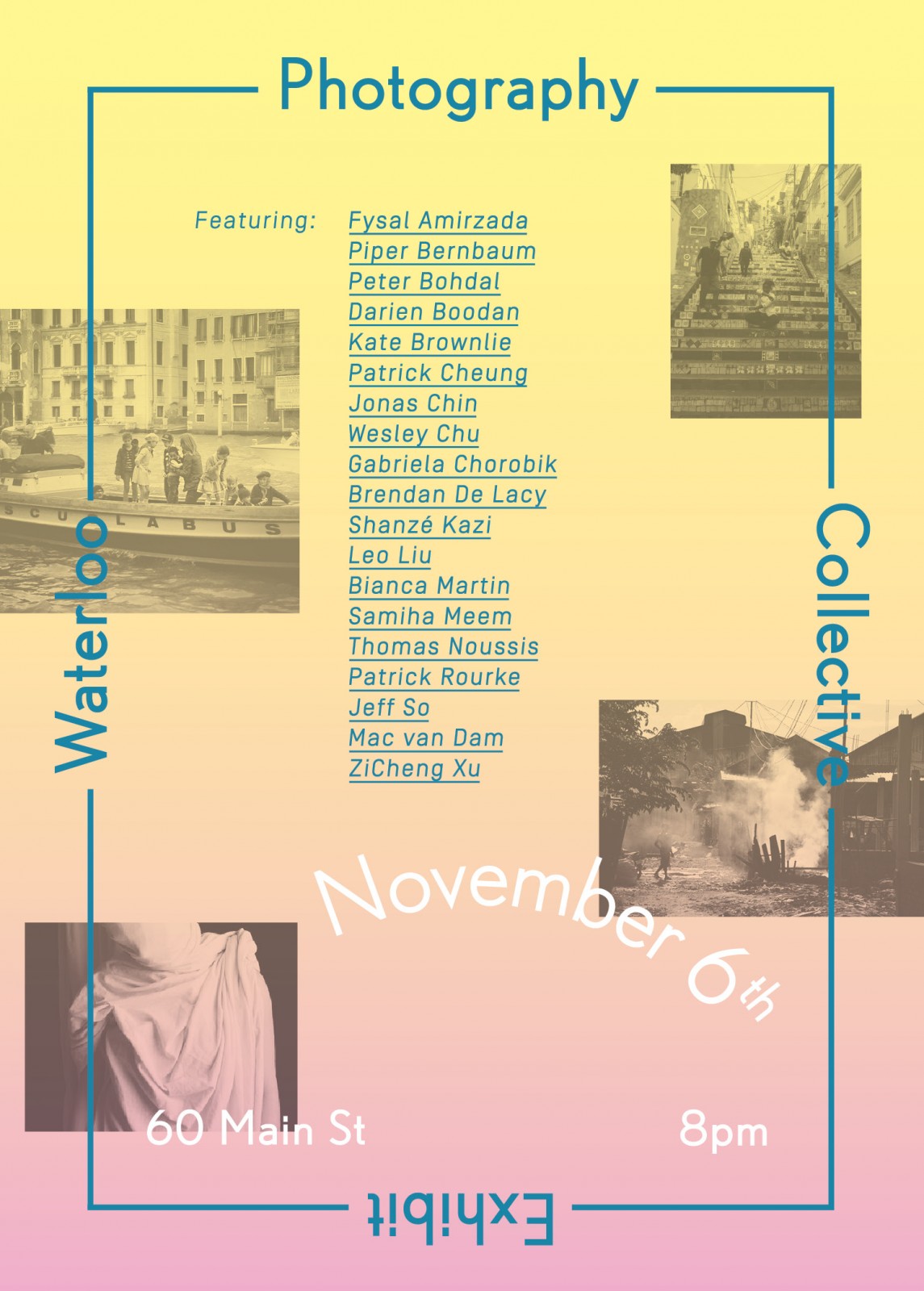 On November 6th the BRIDGE Pop-Up at 60 Main St will be hosting a photography exhibit, (Pre-Walshees, relax) organized by the UWSA Photography Collective. This inaugural showcase is an open theme, featured photographers are given creative freedom to show what they wish. A wide range of work will be present, from candid street photos to highly personal portraits.
You are invited on November 6th to view a diverse collection of  works and support our talented UWSA photographers.The event begins at 8pm and includes a cash bar.
Contributors
Fysal Amirzada, Piper Bernbaum, Peter Bohdal, Darien Boodan, Kate Brownlie, Patrick Cheung, Jonas Chin, Wesley Chu, Gabriela Chorobik, Chanel Dehond, Patrick Harvey, Brendan De Lacy, Shanze Kazi, Leo Liu, Bianca Martin, Samiha Meem, Thomas Noussis,  Jeff So, Mac van Dam, ZiCheng Xu