THESIS: City of Wind: Exposing the Invisible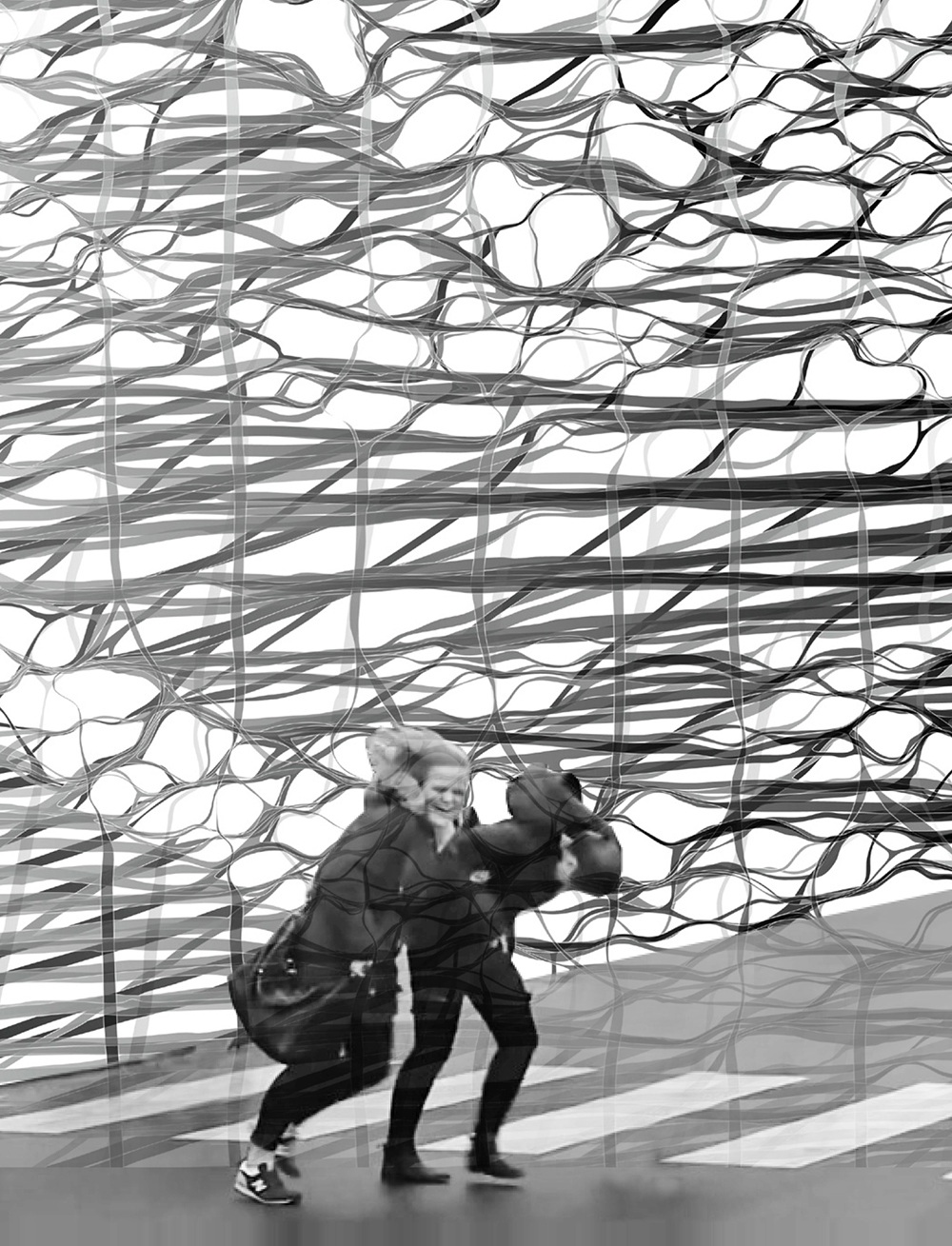 City of Wind: 
Exposing the Invisible
Kim Adamek
Strong winds have breached the city walls. A set of iron chairs launch toward a couple passing an outdoor patio. Bags of groceries fling from unsuspecting hands and scatter across the sidewalk. A group of cyclists swerve onto a busy road as they pass a newly constructed tower.
Pedestrians are frequently experiencing disruptive wind-related events as a result of the increase in tall building construction and its unavoidable interactions with wind. The same enclosures that provide controlled environments are unintentionally encouraging winds that challenge pedestrian safety and comfort. With only a few visual guidelines and tools accessible to them, designers are not only limited in their ability to understand architectural aerodynamics but also lack by the knowledge to properly make use of available modes of software and testing. While other elements of design, such as daylighting, can be verified through sight, the invisibility of wind makes deciphering its effects a difficult and perpetual task.
This thesis offers insight on how and where to look for wind — not to "see" in the traditional sense, but to look beneath the surface of things. An exploration of architectural aerodynamics is visually represented and organized in three interrelated parts: Drawing the Wind (a historical overview of humanity's relationship with wind), Laws of Motion (a documentation of architectural aerodynamic principles, effects and methods of simulation), and Parameters of Prediction (a visual exploration of the link between building and wind sited in Toronto, Ontario). Each part is a visual exploration in, and reflection of, environmental awareness.
By using visualization methods to improve the communication between designers and wind specialists, this document promotes a design practice that enables a productive consideration of wind in the city. Ultimately, designers must be aware of basic aerodynamic principles and the corresponding effects to not only provide optimal interior environments within buildings, but also in between them.
Supervisor:
Co-Supervisors: Dereck Revington & Elizabeth English, University of Waterloo
Committee Members: 
Donald McKay, University of Waterloo
External Reader:
Jonathan Tyrrell
The Defence Examination will take place:
Thursday July 28, 2016 2:00 PM BRIDGE Centre for Architecture + Design
A copy of the thesis is available for perusal in ARC 2106A.