Uma Casa de Sangue: Part I
This is a true story.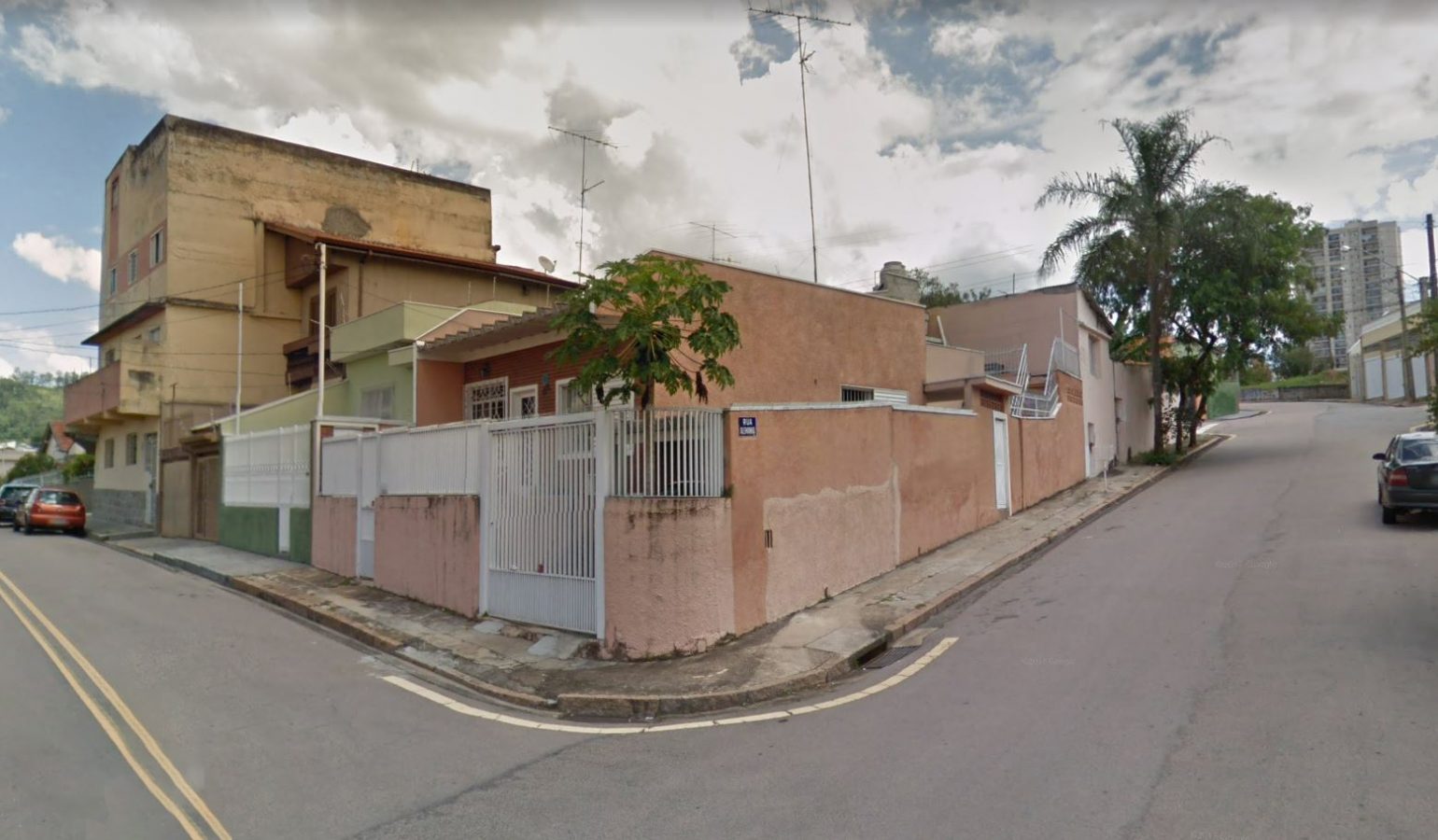 Uma Casa de Sangue is an exploration of natural and supernatural architecture, centered around a real, well-documented mystery.
In 2008 a Brazilian news article reported something weird taking place in a tiny house in the suburban São Paulo neighbourhood of Jardim Bizarro – a strange occurrence in the ominously named "Bizarre Garden."
One Sunday evening in June, just after her 6:30 pm bath, the woman of the home witnessed something strange: red stains, fresh and bright, dripping down the walls in the bedroom, bathroom and living room, pooling on the floor.
She told her husband. Both felt fine, if a bit alarmed, and neither had seen anything, except for the liquid already on the walls and the floors. They could not see where it had come from. Then – after all, what would you do? – they cleaned it up.
This feels distinctly familiar, because this is how it starts, isn't it? It begins with something inexplicable – footsteps in the corridor, a shadow at the foot of the bed, a stain that appears without cause – inevitably dismissed as a prank, or the house settling, or the paint leaching due to humidity. The homeowner sweeps it up, paints it over, forgets about it. But it always re-emerges, because such problems are a symptom of something worse, something wrong, something deeper. We know the stains come back, because we've seen this horror movie before.
But this isn't a horror movie, it's a true story, and true stories follow much stranger rules.
In fact, nothing here is quite what we would anticipate from movies. Far from the real estate anxiety defining pop culture's haunted houses, these aren't young newlyweds with their money tied up in a mortgage: this is an elderly Catholic couple who had lived in their home, without prior incident, for 38 years. Through the brief media circus and rumours of a miracle that followed, the homeowners never once sought attention, entertained the small crowd gathering outside their home, or released their names.
Even the ominous portent of the Jardim Bizarro – which, frankly, is a little on the nose for my taste – proves to be a mistranslation, as Bizarro is not here an adjective, but the relatively common Portuguese surname of a prominent family in the area. The Garden of Bizarro. To assign any other meaning to it would be like suggesting Bakersfield, California features a field of bakers; instead, like much of the context around this event, it is thoroughly mundane.
Yet despite the mundanity of it all, the stains did come back. Just after 6:30 pm Monday, the very next day, there it was, dripping down their walls, pooling on the floor. They went to get their priest. Their priest joined them at their home, which he found covered in what he believed was blood. Their priest told them to call the police.
They did.
---
This felt familiar to me, of course, because I watch a lot of scary movies. Maybe you do, too, and maybe you recognize "the walls begin to bleed" as a phenomenon that nestles right in between "a babysitter is murdered by spectres who live in the basement" and "a child vanishes into an ectoplasmic portal at the back of their closet" in the standard symbols of the fictional haunted house. Stories in this genre are ripe with peculiar and vivid ideas about the experience and meaning of architecture, and bleeding walls are as significant as any of them.
But that's fiction, of course, and the real world has its own ghost stories.
They're usually slight things that lean towards folklore, stories of inexplicable and frightening experiences in homes, churches, offices. Even if, like me, you're skeptical of an afterlife, I think it is altogether fair to suggest that ghost stories can certainly be true: disregarding intentional hoaxes, we all know that sometimes houses make frightening noises, sometimes doors really do open themselves, sometimes you do see things at night that can't be immediately explained. Whether through a sudden draft or the persistence of consciousness beyond the veil of death, sometimes we encounter ghosts.
It is also in this doubled understanding that real-world ghosts are inevitably architectural problems. It doesn't matter whether we're talking about hallucinations caused by carbon monoxide or a human soul bound to masonry and wood; either would fall within our purview to some degree.
Unlike their fictional counterparts, however, real-world haunted houses are far less dramatic. Characteristically, they are quieter, they can be predictable, and they almost never bleed. The bleeding house, like the murderous ghost, is the realm of fiction. The house in Jardim Bizarro is an exceptionally strange outlier, one that gives us the springboard to talk about the architecture of the fictional and the real-world haunted house, while also exploring a very odd mystery.
Plus, it's nearly Halloween. Let's give the architectural problem of the haunted house a little bit of thought.
---
The police believed, at first, that they were dealing with a prankster, a vandal – someone sneaking into the home to splatter wet paint across the walls and the floor. After all, according to the neighbours, nothing like this had happened in the decades they had known either the family or the house itself.  In the mind of the officials, like Deputy Officer Marco Antonio Ferreira, the elderly couple were entirely above suspicion, and quite frankly terrified out of their minds.
"I don't suspect the paranormal, nor fraud, since the two residents had no reason to lie." Ferreira was quoted as saying. He was insistent that there was no evidence of a homicide in the house, and that there was nothing – nothing ­– out of the ordinary. Except, of course, for the paint.
Unfortunately, the police found their path to a rational solution stymied when the "paint" on the floor began to coagulate.
Their initial tests confirmed it: this was blood.
Continue reading in part II.