Book Launch: Monday March 2
Join us Monday March 2nd at 6:00Pm in celebrating the recent accomplishments of our University of Waterloo Architecture professors at a book launch hosted by BRIDGE. Two books by Terri Meyer Boake titled Diagrid Structures: Systems, Connections, Details. and Architecturally Exposed Structural Steel: Specifications, Connections, Details. and Robert Jan van Pelt's book Lodz and Getto Litzmannstadt: Promised Land and Croaking Hole of Europe will be launched and celebrated at BRIDGE's Pop-Up Storefront at 60 Main Street. We hope you will join us.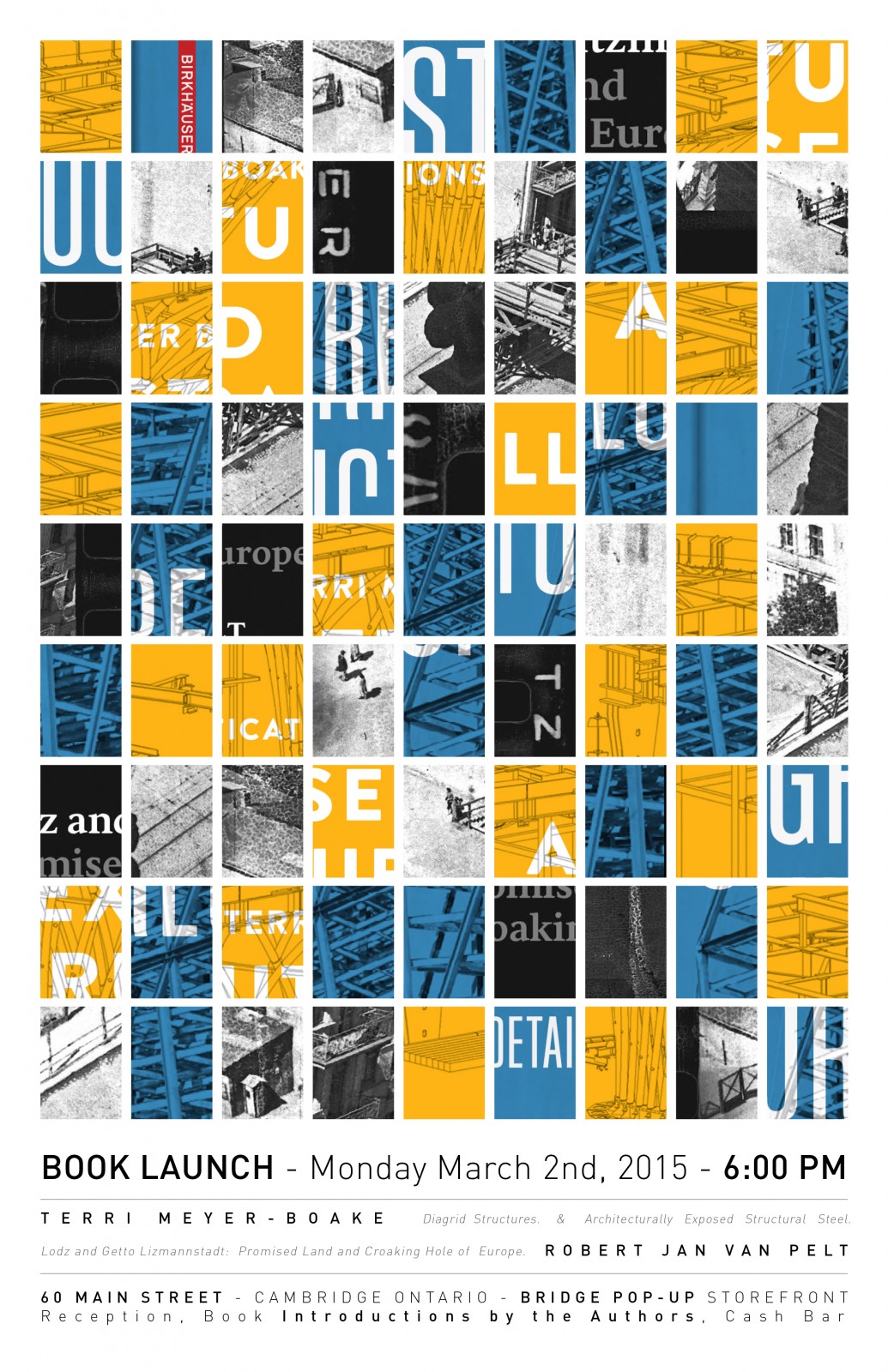 Both authors will introduce their works to the UWSA community after studio at 6:00PM – please come help us celebrate these new contributions to the academic community. The evening will host book presentations, introductions by the authors, a cash bar and a reception for students, faculty and the community.