nourish: Brick & Mortar General Store
Danielle Rosen writes a review of a local shop you should not overlook, with photography by Wesley Chu.
It's a studio day. You're hungry. You go through the standard Galt restaurant fare in your head, but you're tired of the same thing every four months. What's new?!
Offering up a daily hot lunch counter, pre-made meal cooler, and a supply of specialty foods, Brick & Mortar General Store fills a void in our school's culinary community—one that many may not have even been aware of. Located just across Grand Avenue from our campus, Brick & Mortar ensures a close connection to the architecture community by virtue of name alone.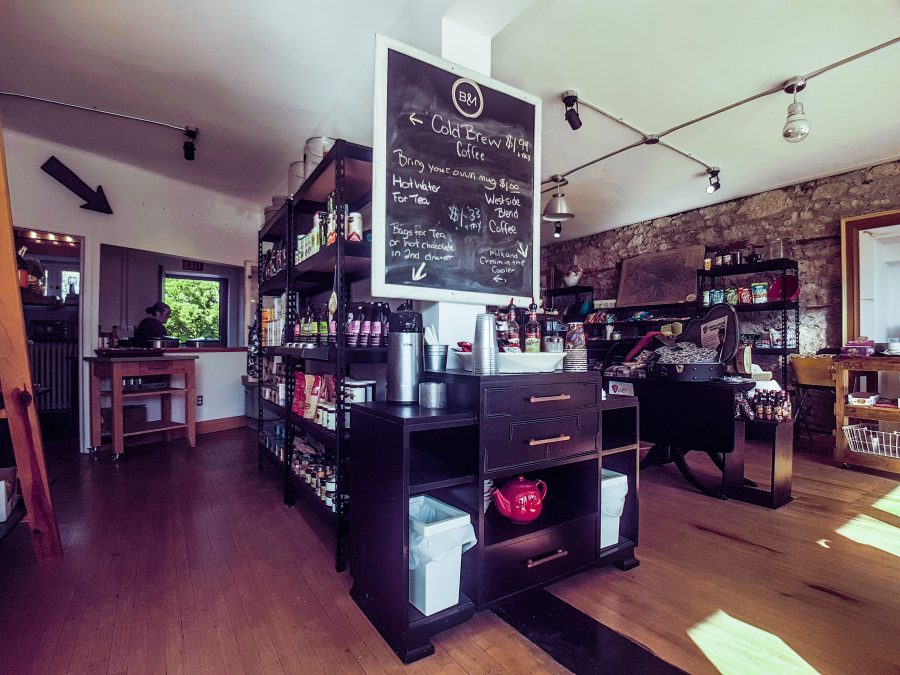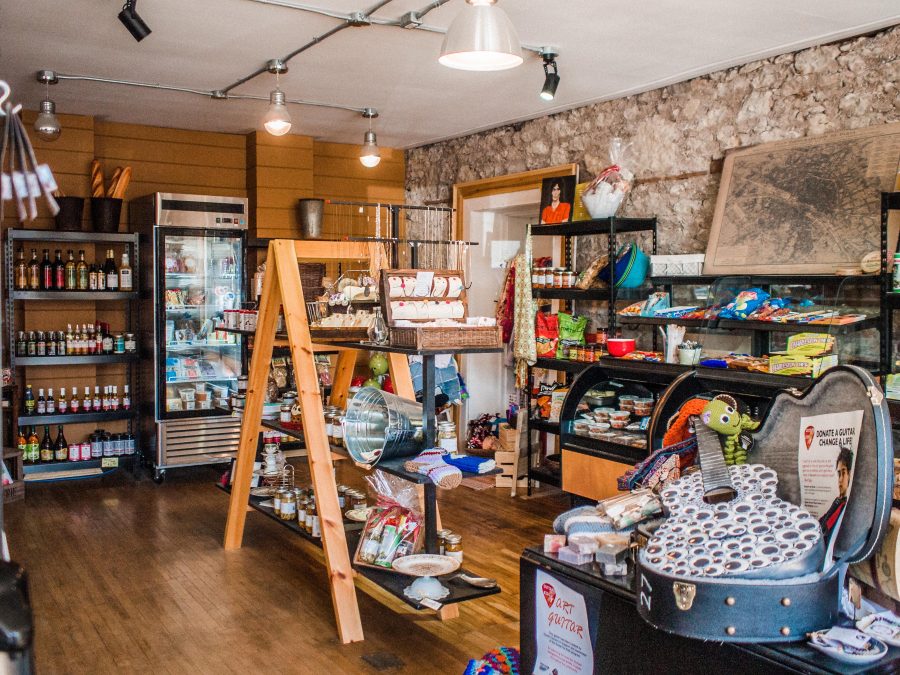 Originally from Kitchener, Victoria, the store's proprietor, has over twenty years experience working in retail at a family grocery store. The grocery was a local stop, with families stopping by regularly to pick up rotating menu items. She started out as a cashier, eventually gaining experience through working in produce, deli, gift baskets, grocery and catering. As the family business grew and expanded to a new location, however, she missed the small family neighbourhood feel, and she decided to take on her next big challenge.
When the time came to open her own business, Victoria chose to locate it in Cambridge, based on the strong sense of community she felt in the city and surrounding area. She opened B&M in March 2016 as an artisanal market, with a focus on local specialty items. Unfortunately this proved to be a difficult undertaking, as Victoria found there wasn't a strong enough industry to provide such goods on a professional, regular basis.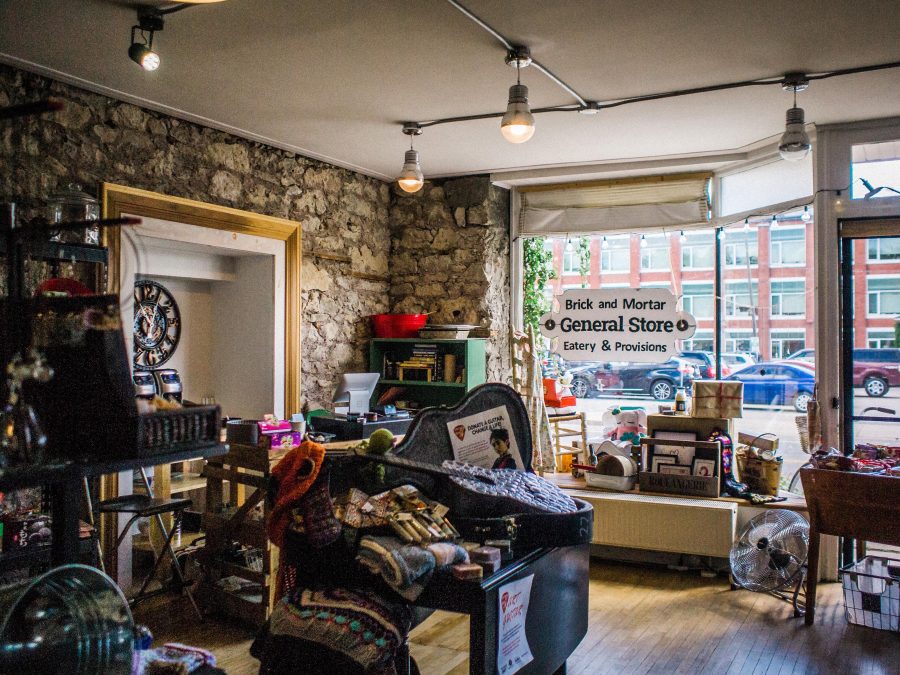 Still, Victoria persevered; believing in the community, she shifted her focus to incorporate the needs of her neighbour right across the street—UWSA. Every time a student would come into the store, she would be personally invested, both in what they wanted and how to make a better experience for them. B&M soon shifted to the current general store storefront, as she determined that the need for the neighbourhood was one of inexpensive grab-and-go food on a rotating basis. With student requests ranging from Singaporean beef rendang to French lentille du Puy, she accepts these little challenges to more specifically meet our needs.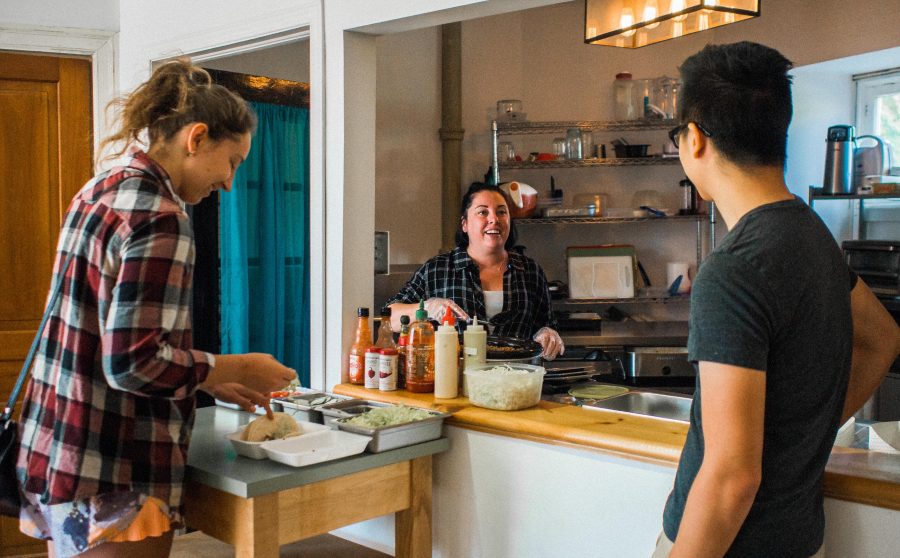 "I think that's where a lot of businesses fail; they have their mindset, they have their business plan, and that's what sinks them. They're not adaptable, and I think you really have to be adaptable. Never in a million years did I think I would be selling a bin of ramen. And here I am, with a bin of ramen!"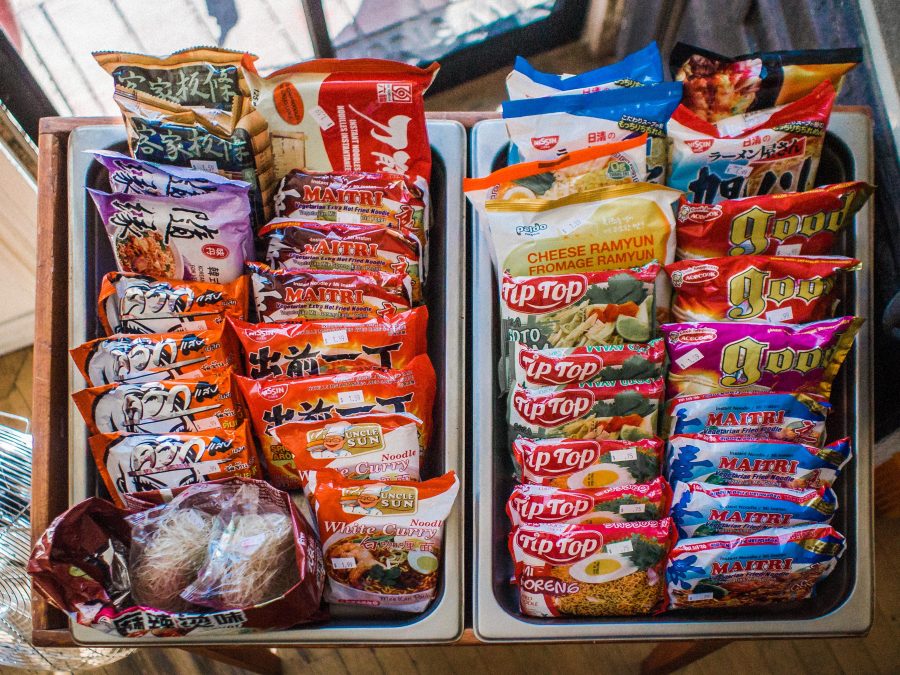 Popular lunch meals have included vegetarian & meat tacos based around sweet potato/black bean/corn, shrimp, "crack" chicken, luau pork or korean beef; specialty mac and cheeses where kimchi, bacon and vodka have been among the feature ingredients; and soups ranging from loaded potato soup with cheddar, to Thai coconut and tomato basil. "Comfort foods are popular," Victoria says.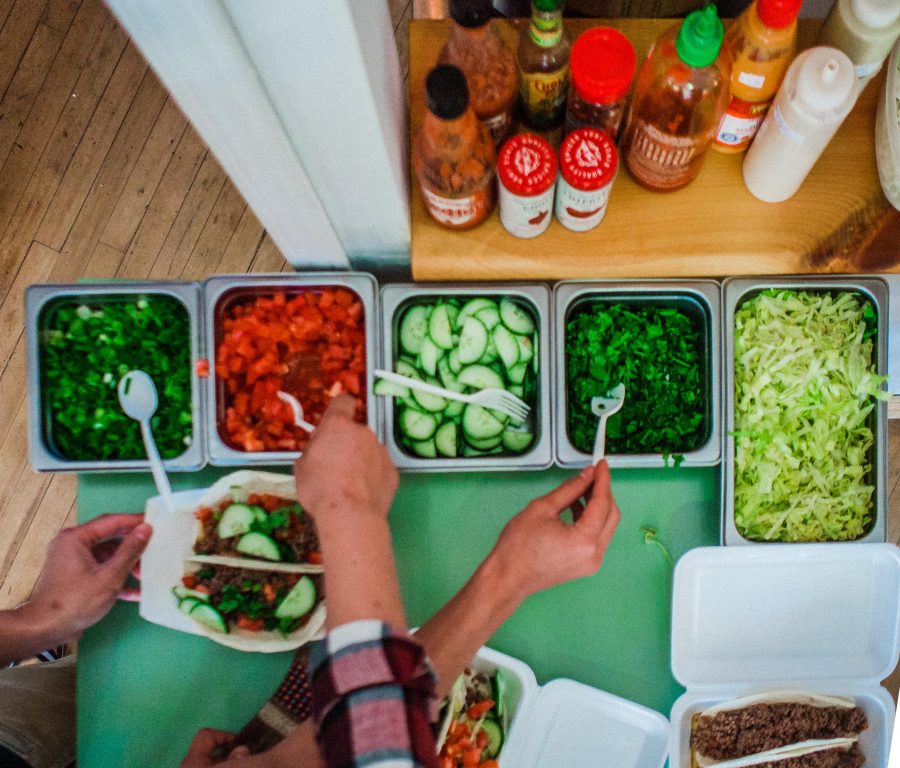 When I asked her about the most rewarding facet of opening her own business, she only had nice things to say about the UWSA community. "You guys make my day worthwhile, and it's not even a business thing, it's a friendship thing. I look to you guys as friends, and peers, and not as customers; I think that's a big fault in the neighbourhood, that they don't take you guys into consideration, and they should. It's not just dollars and cents, I'm not here to make a million dollars, I'm here for personal satisfaction; I'm here to show my kids that it's never too late to do something that you want to do. I want to help this community grow, and see it flourish and do good things, and hopefully that happens."
Victoria encourages everyone to "just come in and say hi."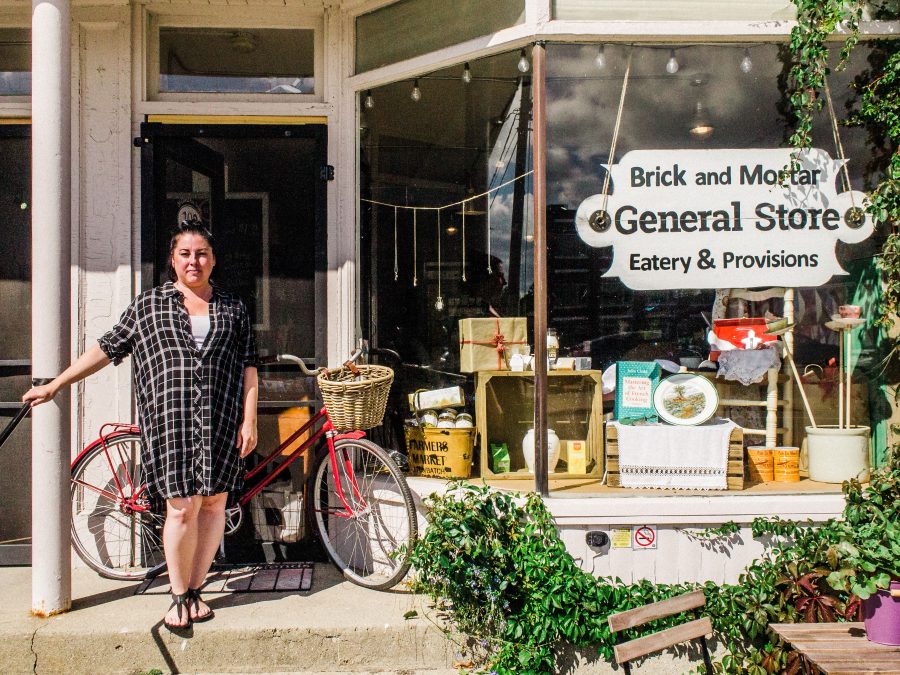 Brick and Mortar General Store is located at 20 Grand Avenue South.
Opening hours are Tuesday – Friday 10AM-5:30PM, Saturday 10AM-5PM & Sunday 11AM-4PM.
Support Local Businesses!