Workspace: BRIDGE Directors
When seeking another interesting workspace, Nicole and Riling decided to feature their own BRIDGE directors—Daniel, Jonas, Michelle, and Ammar.
The Workspace series highlights students' workspaces ranging from studio desks and workshop benches to maker labs and co-op offices. Design happens everywhere.
---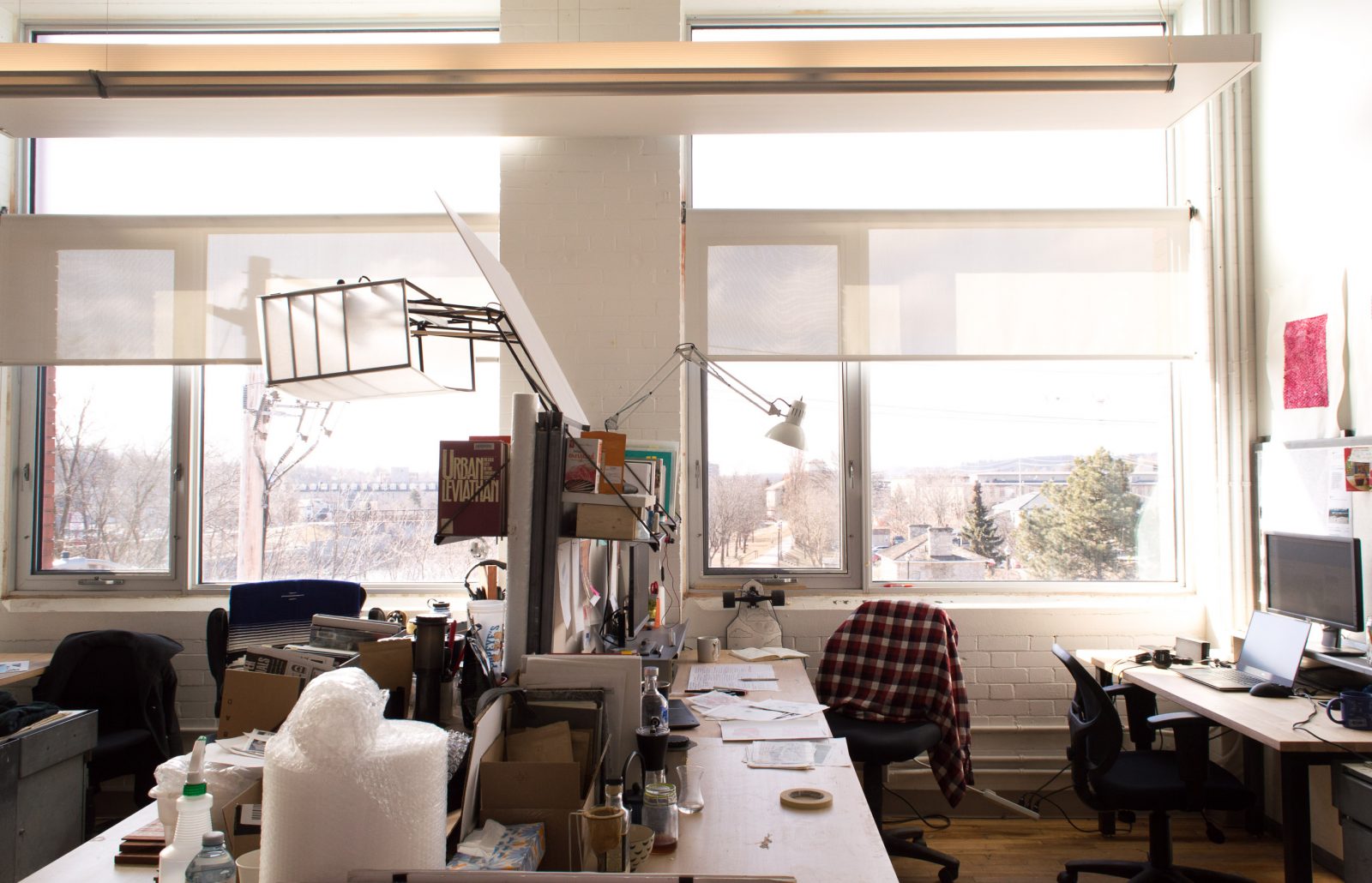 ---
Daniel Abad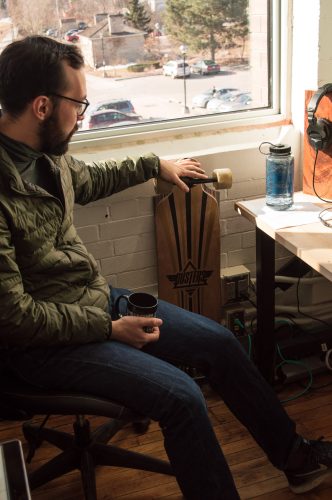 In Paris, I worked 8 minutes downhill from my apartment. When moved back here, I couldn't bring my longboard because it was too heavy. My coworkers mailed me a new one as a gift! Now I long board with Jonas but he always falls.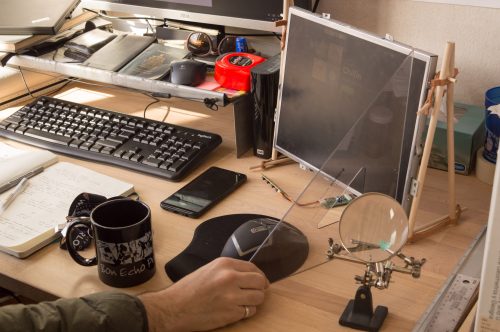 I tried to see how far I could take it apart. I wanted to make a nice wooden frame for it (and I'm still planning to), but for now I created a temporary wooden frame out of dowels.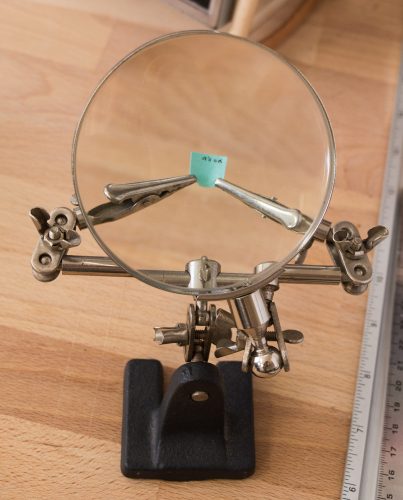 Something to remind me that it's okay.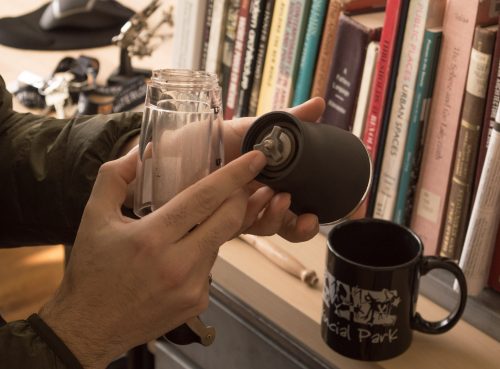 Making coffee is one of my hobbies. My favourite way to brew it is with an AeroPress.
I have two grinders because one is a counterfeit—I got duped on Amazon France. This part broke so I 3D printed another.
---
Jonas Chin
This is my table. It's kind of a mess of everything. I'm here 7 days a week so a lot of my belongings are here. My room is just for sleeping.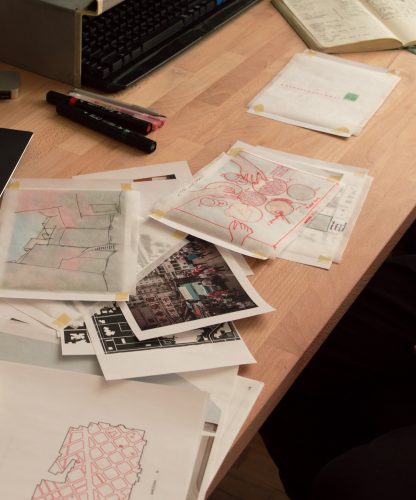 I have a crit later today, so I'm trying to have something to show.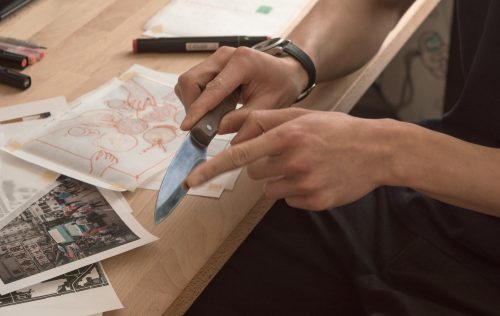 To make this paring knife, I cut a rough contour from a bar steel, shaped it with a file, made the bevels, heat treated it, and finished it with sandpaper. I then glued the handle pieces to the blade and shaped it with the belt sander. The knife was sharpened with a whetstone.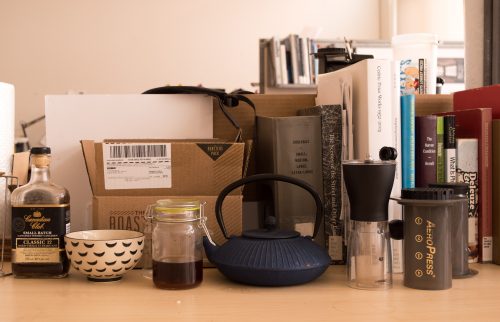 I collect tiny cups from places I visit, including my co-op experiences in Brazil, Paris, and Hong Kong. I have a few now so whenever I make drinks I can share with others. Sometimes I make cold brew in whiskey bottles.
I'm obsessed with making tea and coffee, but it is an expensive hobby. Another interest of mine is mixology, but it's not cheap either.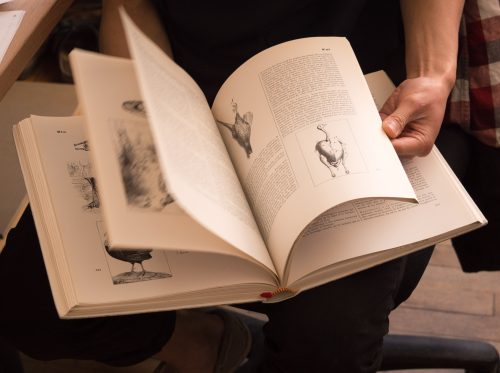 I love reading journals. I first picked up CLOG in Hong Kong. Each issue has a theme related to design, and is a compilation of open submissions from different authors. I also have some books from the AA that document lectures and writings. For my thesis, I've been reading books on dining and Deleuze. My particular favourite is Le Grand Dictionnaire de Cuisine by Alexandre Dumas.
---
Michelle Bullough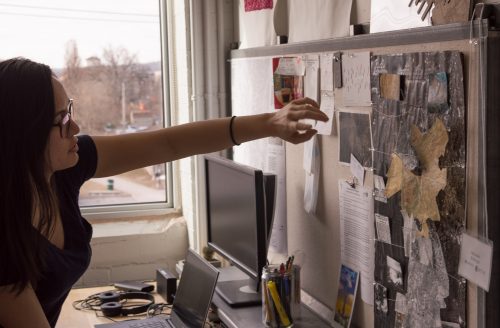 My thesis looks at flood mitigation and ecological urbanism in the Philippines.
This map was my first masters project. Each vertical layer represents a phase of (mostly colonial) development. I was trying to weave histories of politics and natural hazards.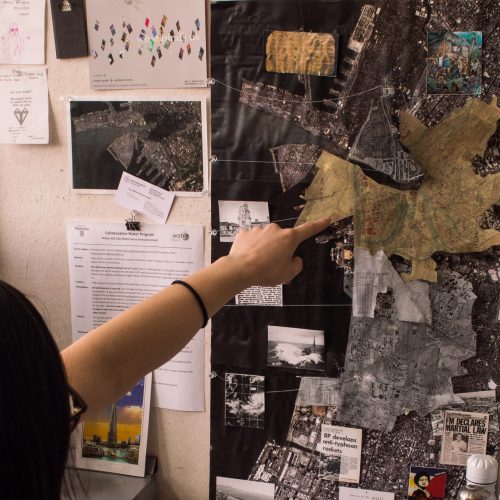 I'm competing in the university 3 Minute Thesis final tomorrow. I'll be explaining my thesis in 3 minutes with only 1 slide. It's a great opportunity to share what I'm doing. But people already have a lot of options about how cities should be built and how technology can fix flooding, so they don't always understand the point of my research, which proposes different ways to promote resilience.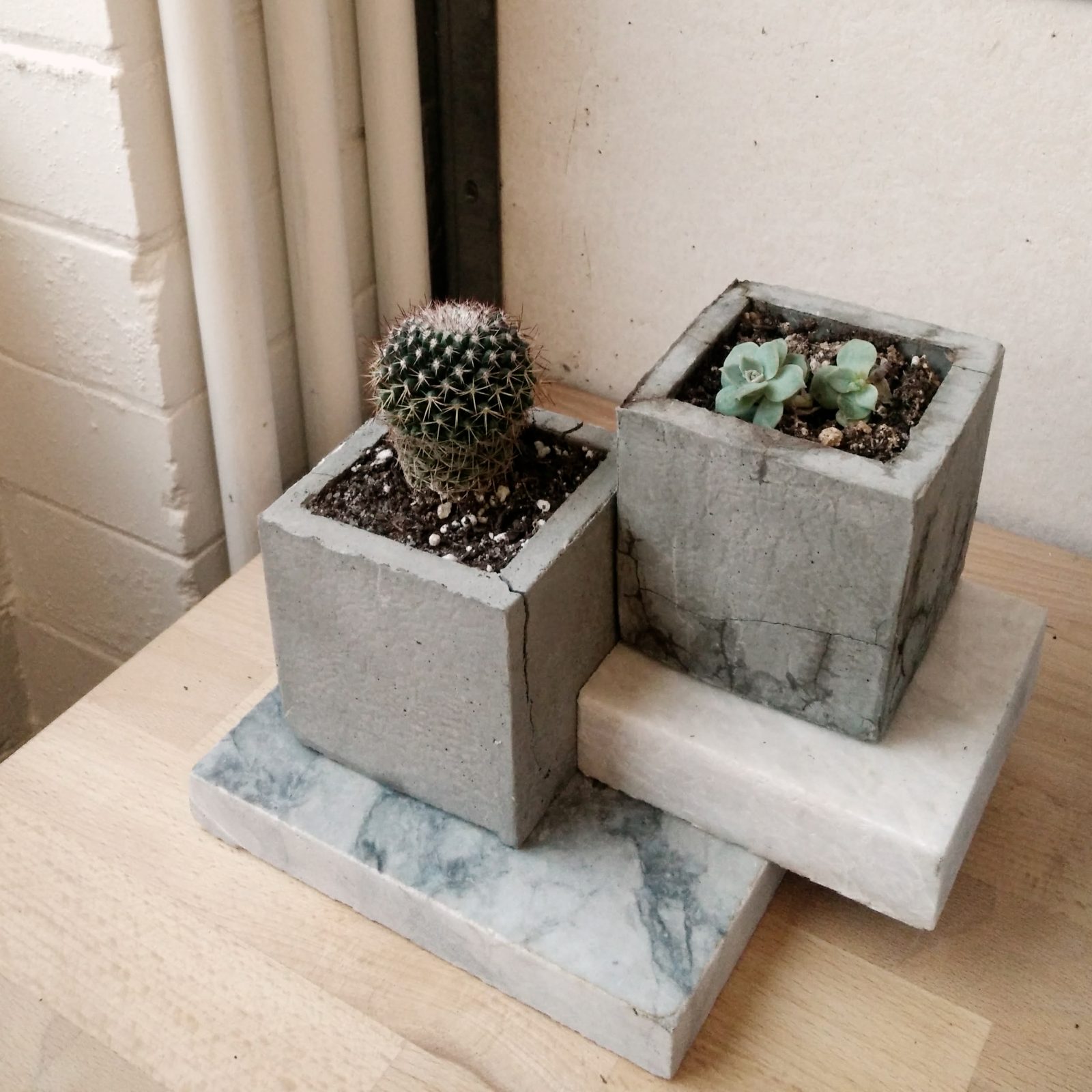 These plants almost died in the hands of another BRIDGE director—I'm just babysitting. I got the marble from my old office when they were cleaning out the materials library.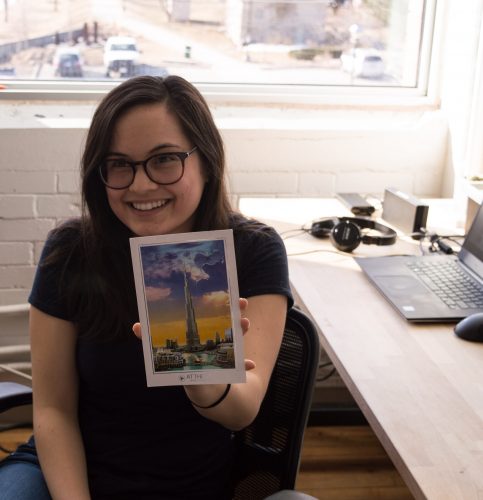 My best friend and I love snail mail. I got this postcard from Dubai from her yesterday. When I used to do co-op and study abroad terms, I would send her postcards. Now that she's almost done with school and has a more flexible schedule, she travels and sends me things.
---
Ammar Ghazal 
Do you want to see my chamber of secrets?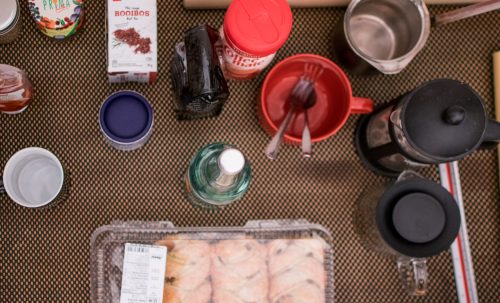 My favourite morning drink is Kicking Horse coffee. Jonas has it too.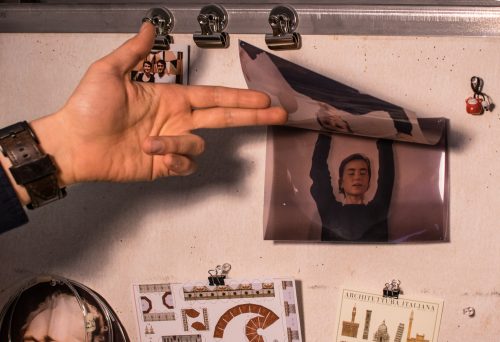 I would call it a progression of studio: confused, tired, really tired.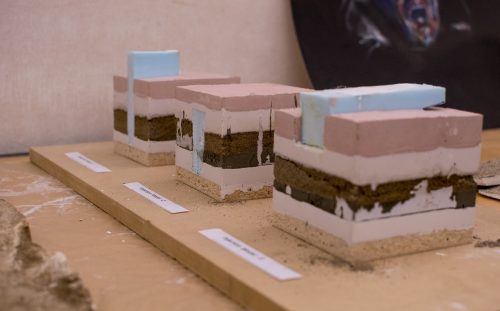 It's cake! No, it's for my thesis about oil.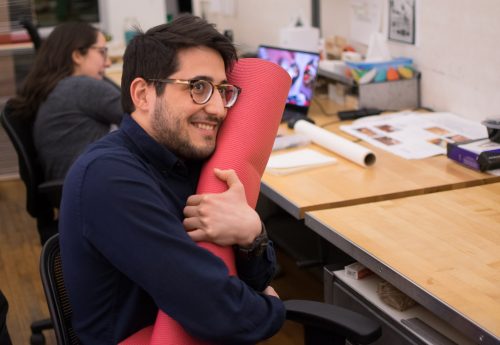 I have a yoga mat.