Humans of Waterloo Architecture: Why Do Architects Wear Black?
Architects and the colour black go together like brick and mortar. As first year students, we (Danielle, Melody, and Riling) wondered why. Here is our investigation of this phenomenon.
Roaming the studio halls, we questioned a number of our classmates. Our mission: To find out why we wear black.
Why are you wearing black today?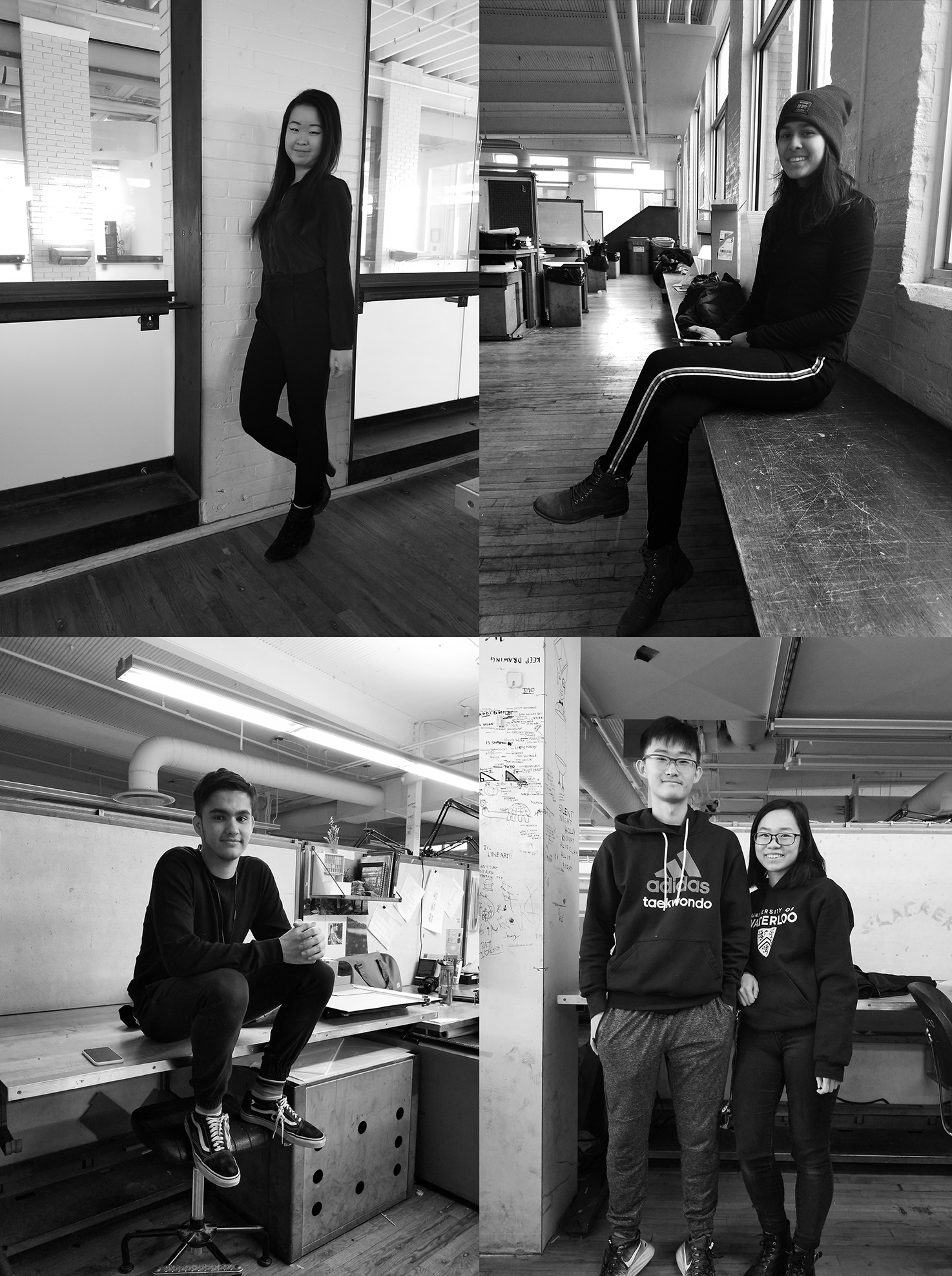 It's the brightest colour I own. – Nicole Chen
I didn't have time to do laundry and this was the only thing I had to wear. – Salma Kalloo
My ego died during my crit and I dressed for its funeral. – Ariel Schneider
I'm mourning the death of a rabbit that I fed a spicy jalapeño. – Chi Un Lee
It's not my fault! Waterloo made me do it. – Melody Chen
I'm wearing grey because I like grey. – Byron Cai
It's one of the only three colours I have in my closet. There's black, grey, and green. – Yahya Islam
I'm going through my emo phase. – Ryan Fanseda
It's the only colour I have. – Cathy Li
I slept through all my alarms. When I opened my eyes at 11am, I went to my closet and the black clothes just stuck out to me. – Alison Mair
---
Curious if this was just a first year thing, we ventured to find third year students to aid our investigation.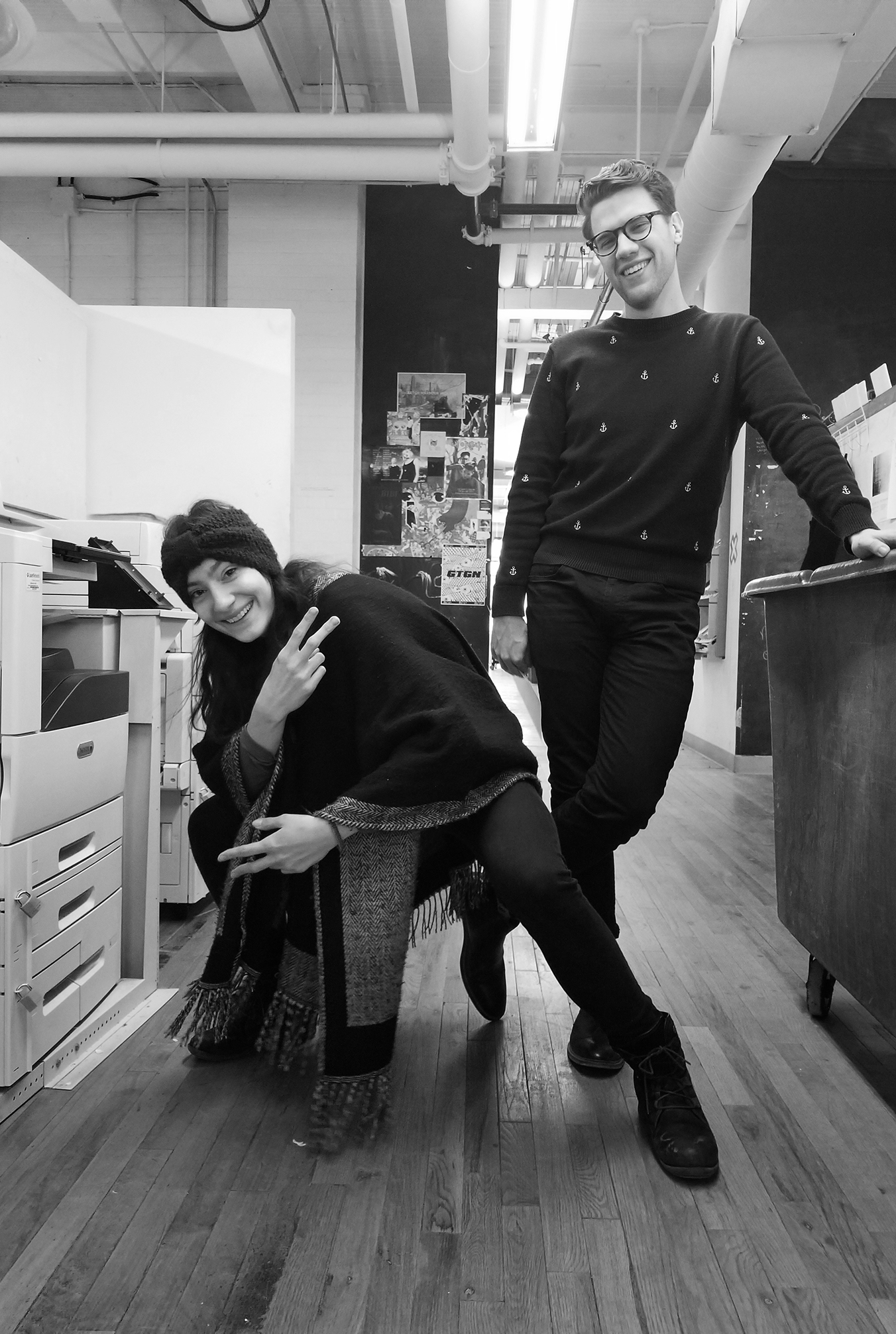 To camouflage our emotions. – Sonja Schweiger
I don't stand out if I were to wear a bright colour… and we need some peace in our lives. – Jacob Drung
---
Shocked at the responses, we went to the masters students for more input.
I wanted to wear this black t-shirt so I went with the other thing that matched, which was these black pants. – Morgan Wright
While black may be the international attire of architects, a plaid accessory denotes a Canadian architect.   – Daniel Abad
---
Lastly, we have a special bonus from Donald McKay. He has 12 of the same black button-up shirt in his wardrobe, and left us with the following quote:
Don't trust architects who dress differently every day.
And so, we three first years were enlightened by the responses, realizing there is no single answer. Black turtlenecks will forever be a staple in an architect's wardrobe.