THESIS: Library: A Social Infrastructure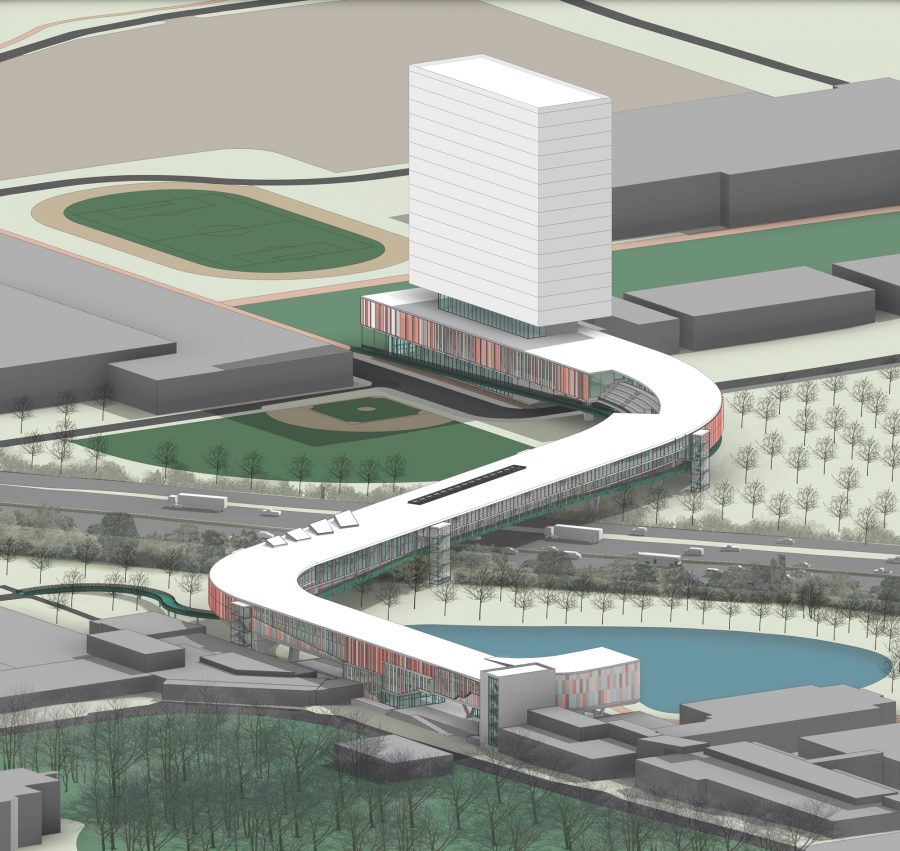 The Library

A Social Infrastructure
Parisa Kohbodi

For many centuries, the mission of the library as a civic institution has been seen as the collection and dissemination of information. Likewise, the library typology continuously responds to the dominant paradigm of information and communications technologies. Following the digital revolution of the late twentieth century, information has been transcoded into electronic signals, thus allowing its storage and distribution to take place independent of time and space. Today, with access to information so ubiquitous, is the library a redundant place?
In this thesis, I argue that by democratizing information, the library's fundamental mission has been overcoming physical, social, and economic disconnectedness. The library, therefore remains to be an essential civic institution. However, despite making information more accessible, the digital revolution has produced new types of disconnectedness. Telecommunication and transportation infrastructures have accelerated suburbanization and decentralization of urban centers. In the current digital age, spaces of flow are valued more than spaces of place, resulting in a loss of civic space and suppression of diversity. Moreover, the infinite and simultaneous nature of digital information has incited feelings of inundation and disorientation. To address these new types of disconnectedness, the library typology is compelled to recombine and calibrate its historical traditions with a new set of expectations in the digital age.
This thesis is sited in the suburban campus of Conestoga College, which is located on the border of Kitchener and Cambridge, adjacent to Highway 401. The specific and universal disconnectedness affecting this institution is investigated on three scales: suburban city planning, Conestoga's campus master plan and the library's design. Informed by these investigations, I have proposed an alternate design for the campus master plan and the library. The library itself is a manifesto for embodying the static character of containment and the dynamic character of flow. On a grander scale, by integrating the architecture of the library with a bridge infrastructure, we can expose the friction between the two spatial logics of flow and place, and provoke a multitude of movements and exchanges between the existing and new programmatic elements. This speculative intervention aims to reinforce the agency of architecture to counterbalance the consternations that are prevalent in the technocratic paradigm of today.
Supervisor
Anne Bordeleau, University of Waterloo
Committee Members
Rick Haldenby, University of Waterloo
Lola Sheppard, University of Waterloo
External Reader
Liana Bresler, SvN Architects + Planners
The Defence Examination will take place
Monday May 15, 2017
6:30 PM ARC 2026