STUDENT WORK / Food Container Installations / 1A Studio
Monday and Thursday are studio days. On these days in particular, the third floor undergraduate studio is filled with a frenetic energy of design, research, and exploration. Students can usually be found talking excitedly with design professors and classmates in a habitat saturated with trace sketches, study models, and empty coffee cups. Every week we'll share a completed project, churned out from this energetic studio environment.
Did you know that Kraft manufactures pizza slice trays? Neither did we. After the fun of Orientation Week ended, the 1A class was faced with the question of how to turn 500 mundane objects into presentable, insightful installations without using glue.
After a week-and-a-half of iterative design, 17 installations consisting of various types of food containers sprouted around the School of Architecture. With that, the 1A class surmounted their first architecture school design project.
This post takes a look at several of the installations. Five of them (groups 6, 8, 9, 16, 17) are still up and will be on view until after the Open House on November 4th.
All photo credits, unless otherwise noted, go to the amazing-as-usual Fred of ACM.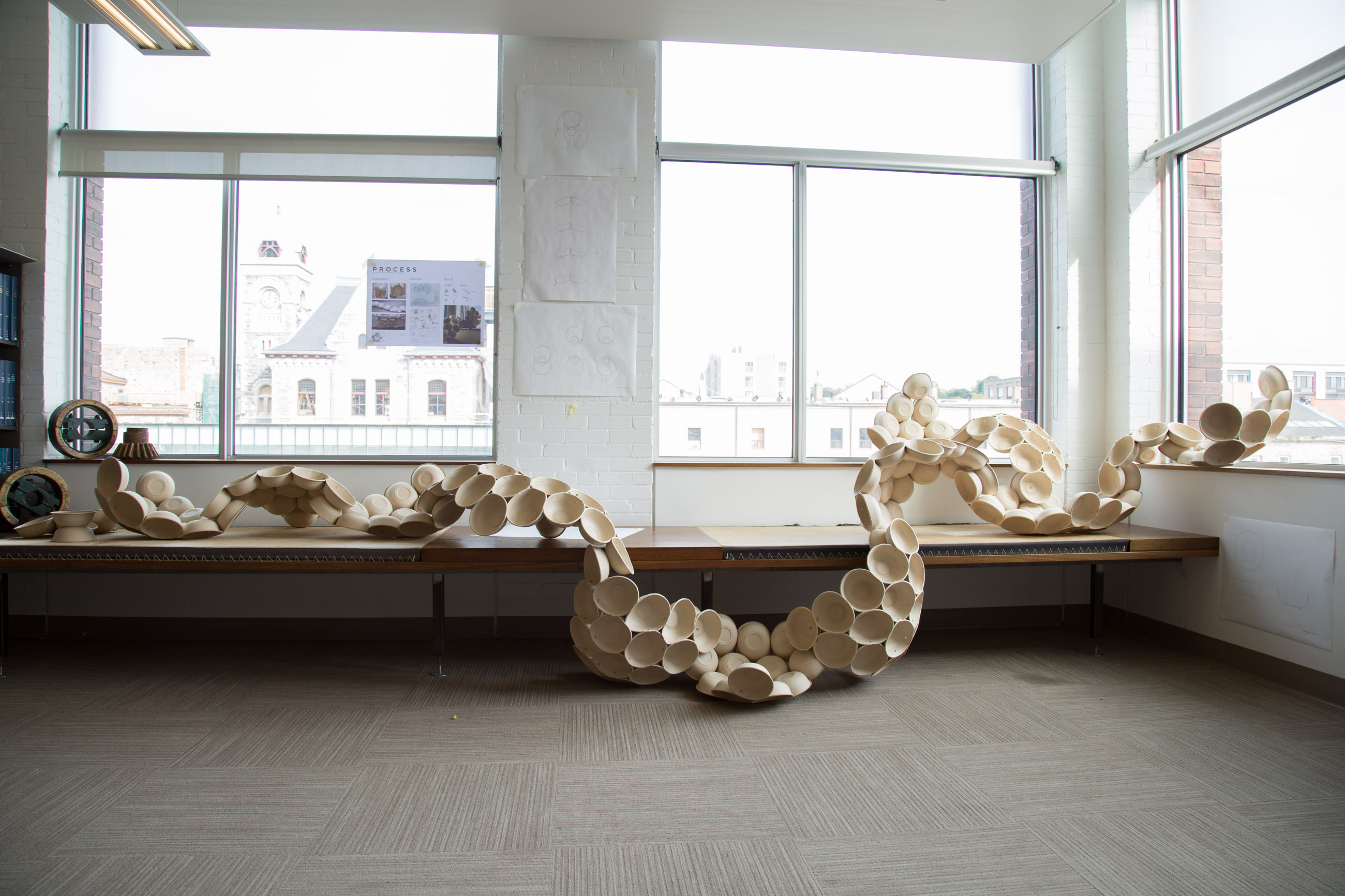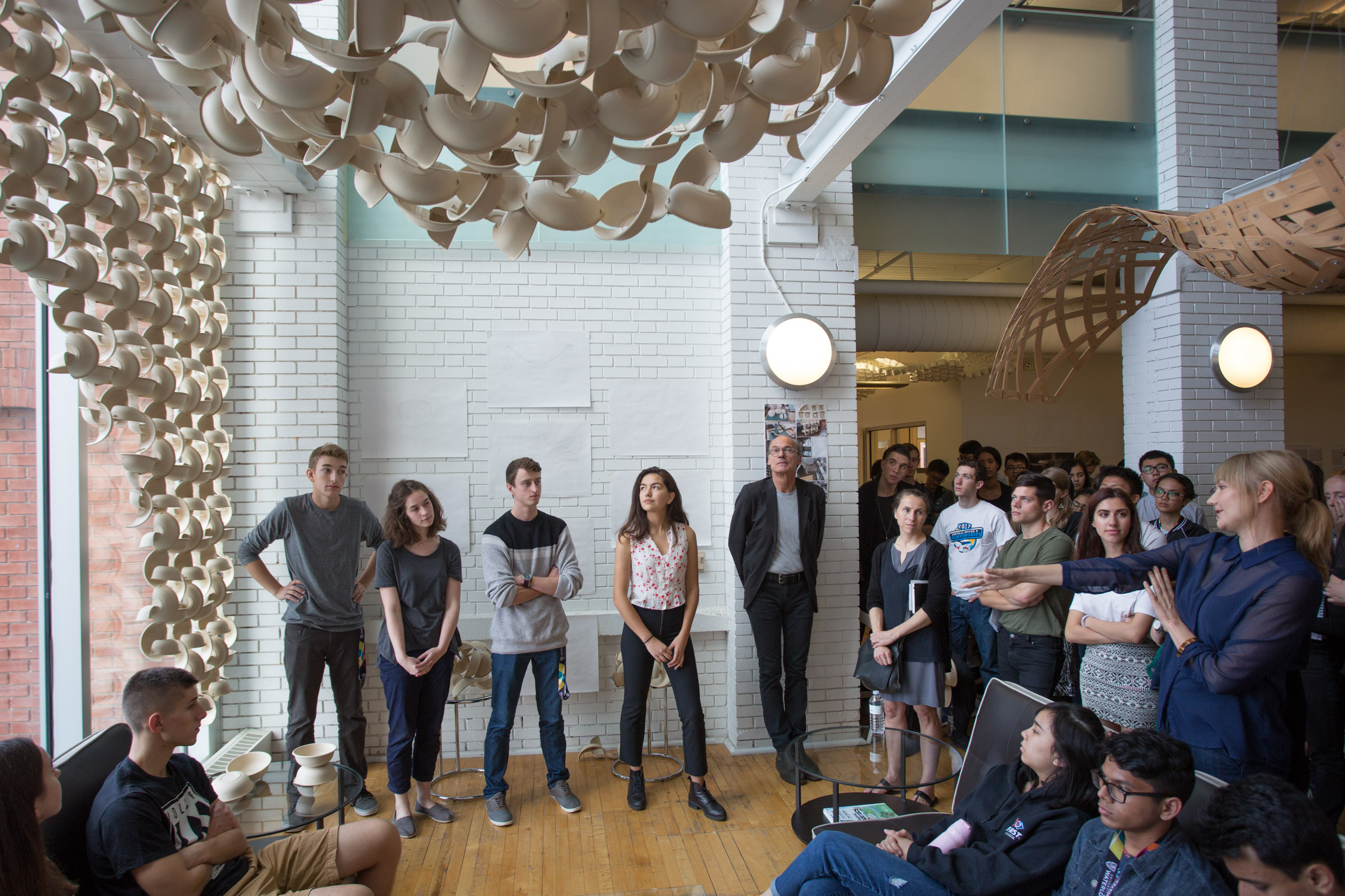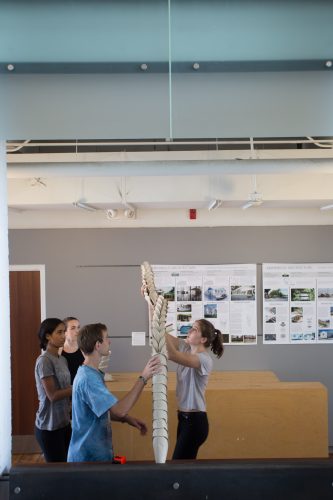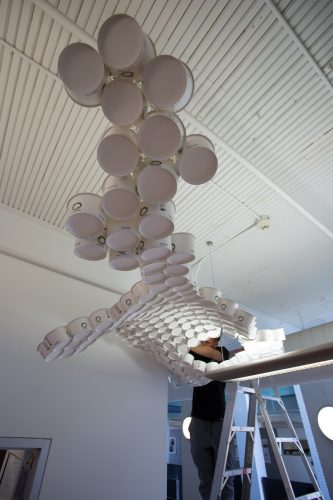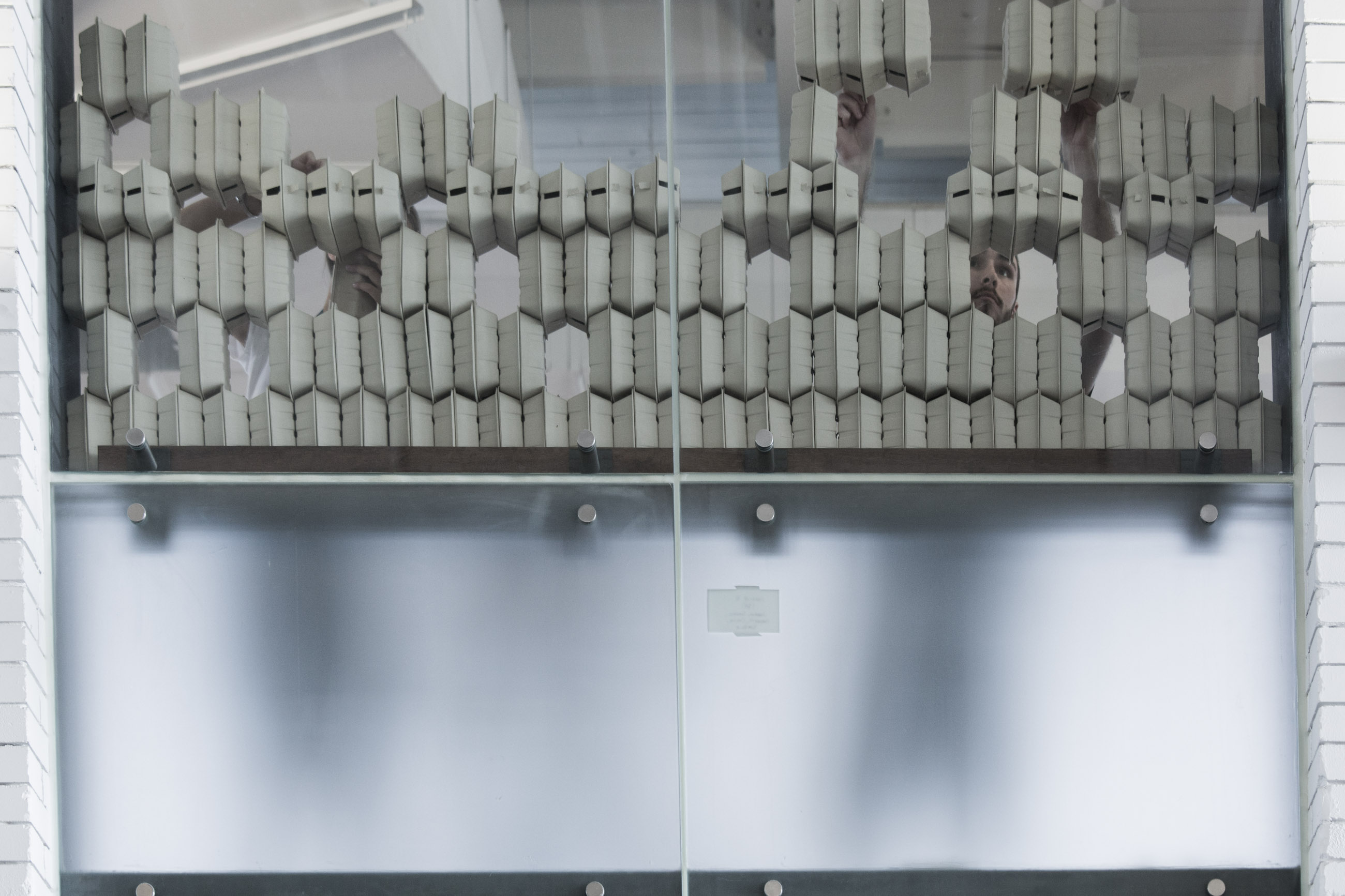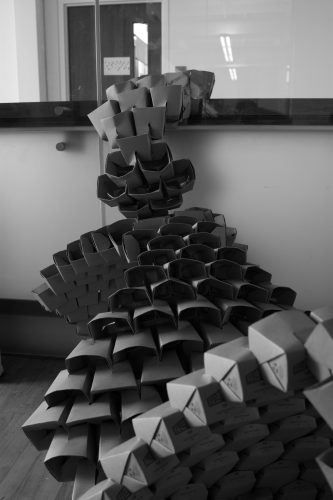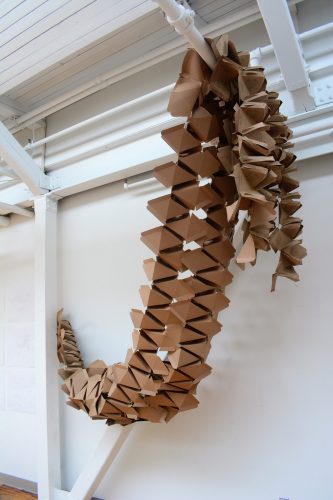 Interested in having your work featured on our STUDENT WORK series? Check out our BRIDGE Contact page for submission details.