Welcome to My Crib: Professor Robert Jan van Pelt
Welcome to My Crib reveals the worlds behind the doors of Waterloo Architecture faculty. Today we enter the office of Professor Robert Jan van Pelt.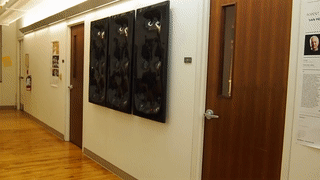 Earlier this week, Sparsh & Tomoki, two daring students from BRIDGE, infiltrated the offices of various professors at Waterloo Architecture to bring you the juicy details of what sits behind office doors. One such office was that of Professor Robert Jan van Pelt.
Robert Jan is an architectural historian and one of the world's leading experts on Auschwitz and the Holocaust. He has been at Waterloo since 1987 teaching in the Cultural History stream, and is best known for his 1A Iconography course. He was brought as an expert witness in the Irving Case, and has written many books.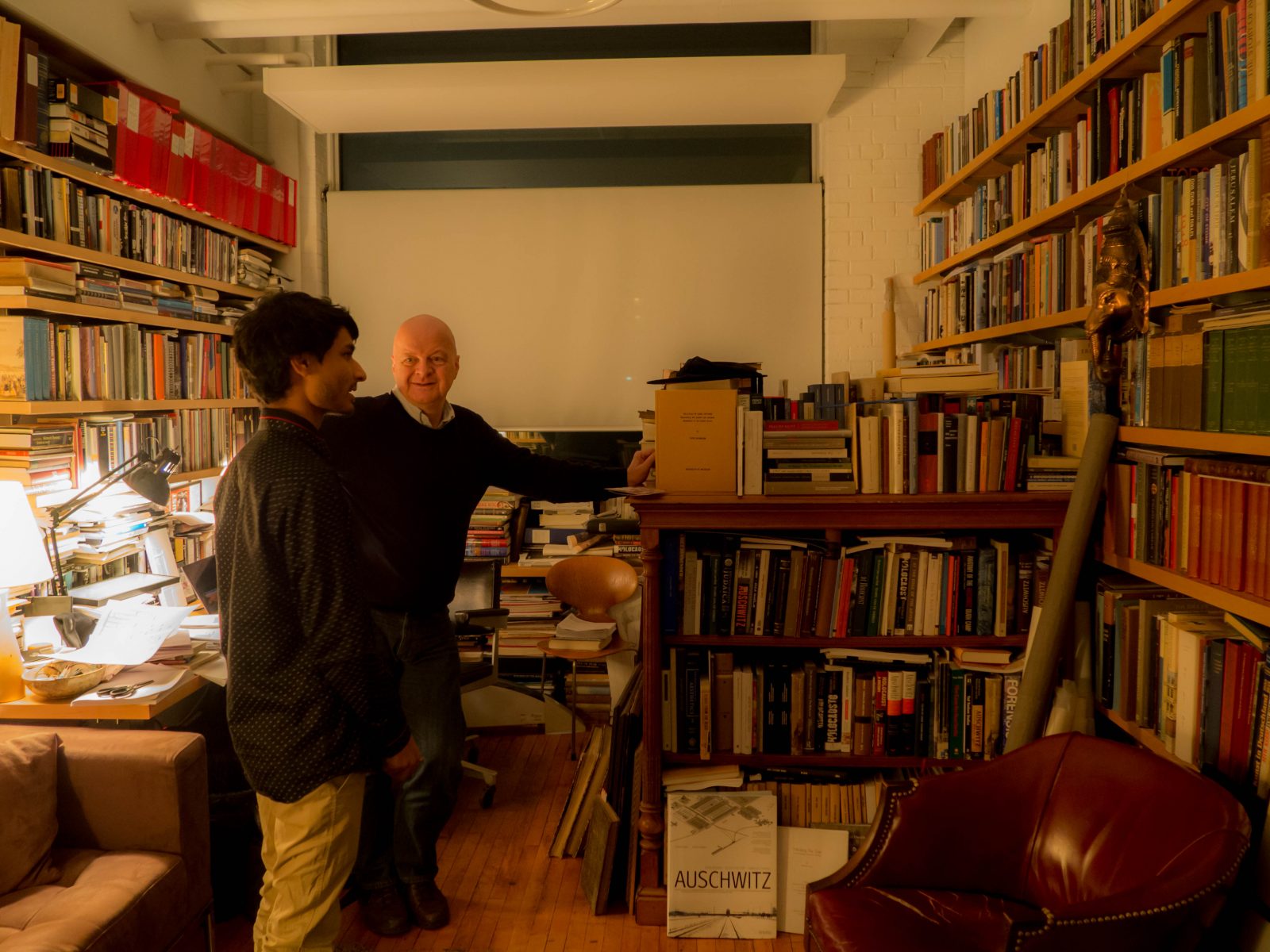 The story of his office goes something like this:
In 2004, the School of Architecture moved from Waterloo to a renovated silk mill in Cambridge. The professors did a lottery to determine who would get which office in the new building. All the architects simply looked for the biggest room on the plans and never visited them. However, Robert Jan did it differently. Originally a historian, he actually visited and found that his office was indeed bigger than the others due to a mistake in the plans!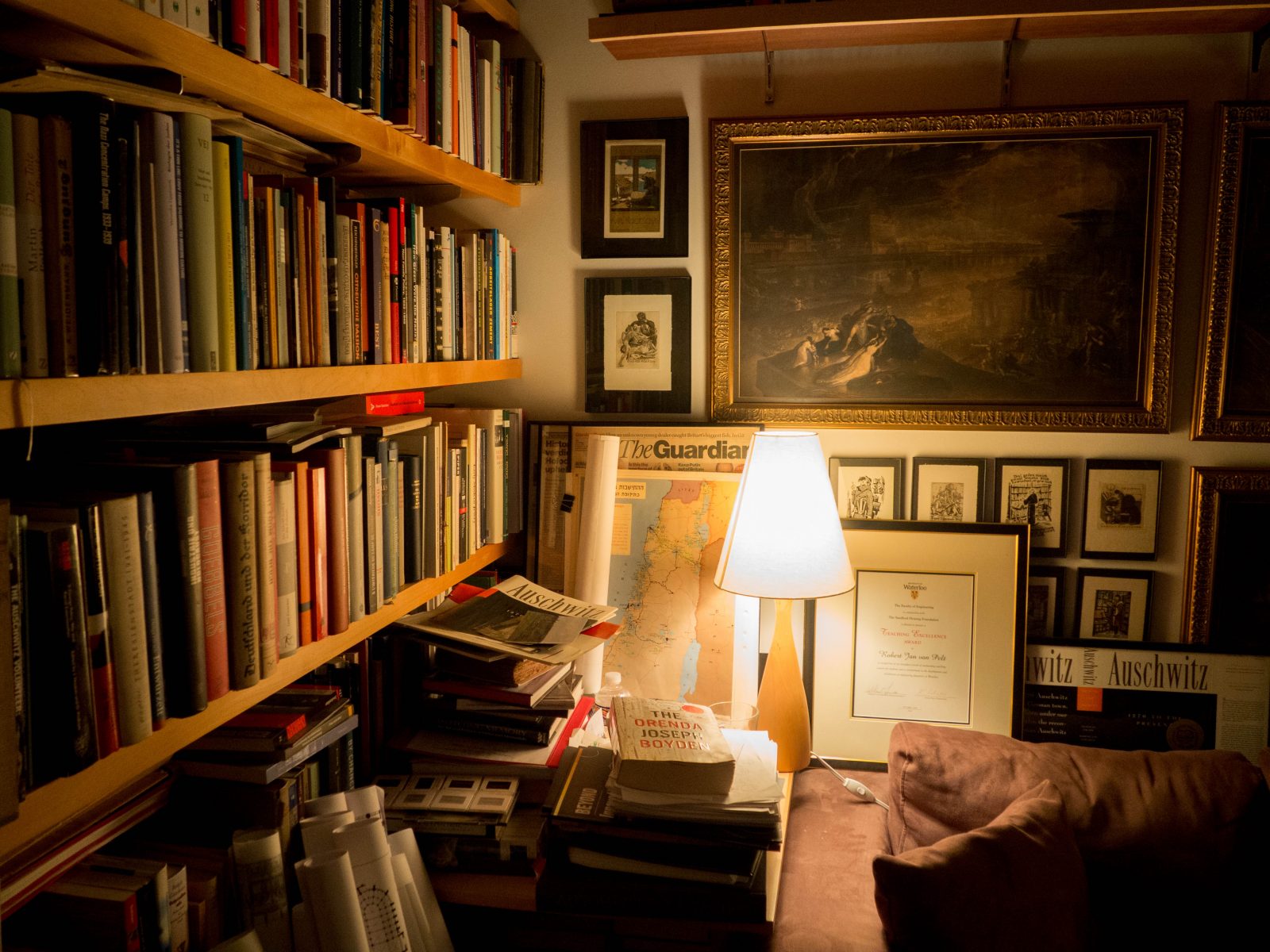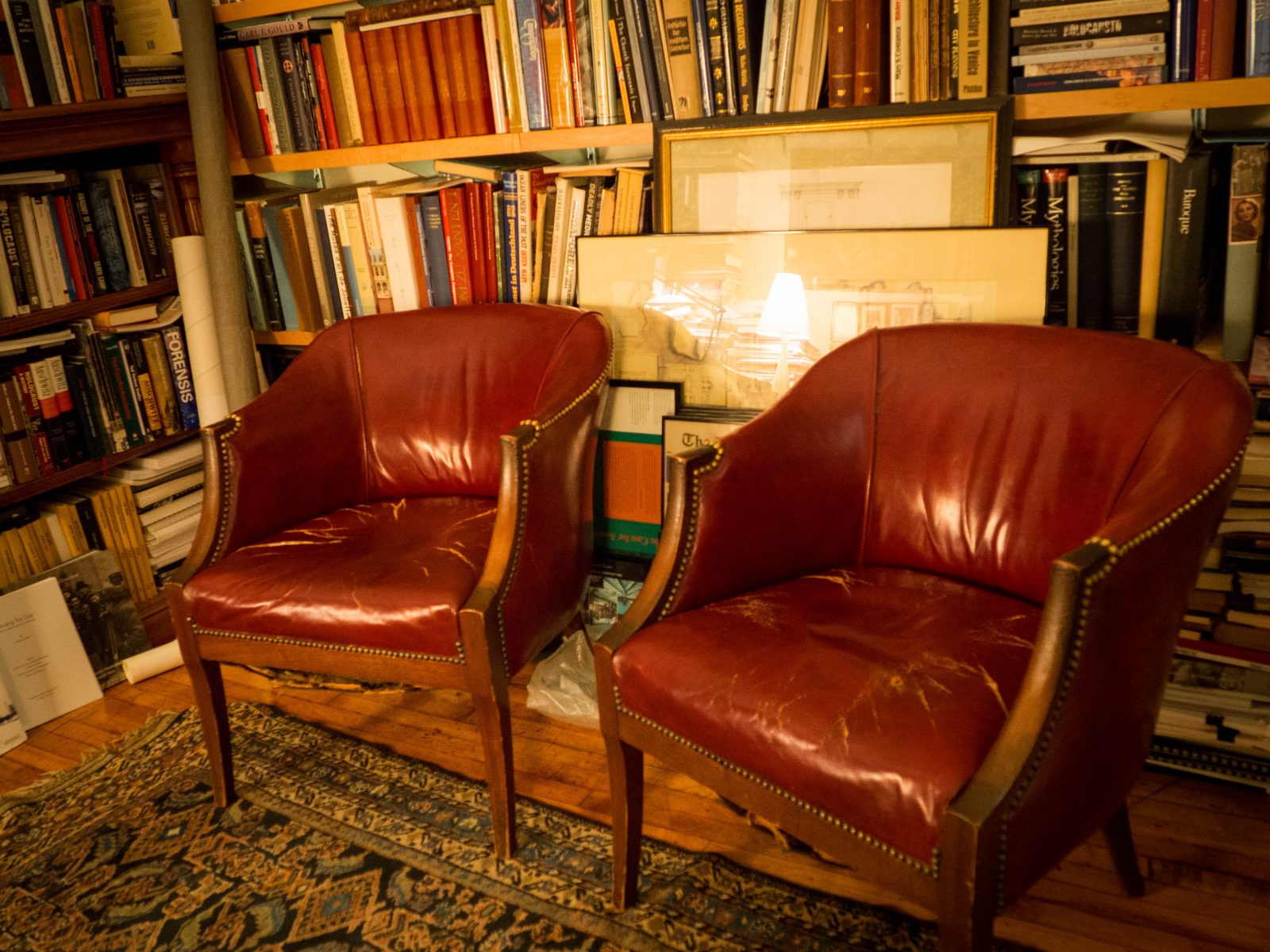 As opposed to a large architect's desk, Robert Jan opted to have couches, creating a more comfortable space. They're open for both students and faculty to cry on.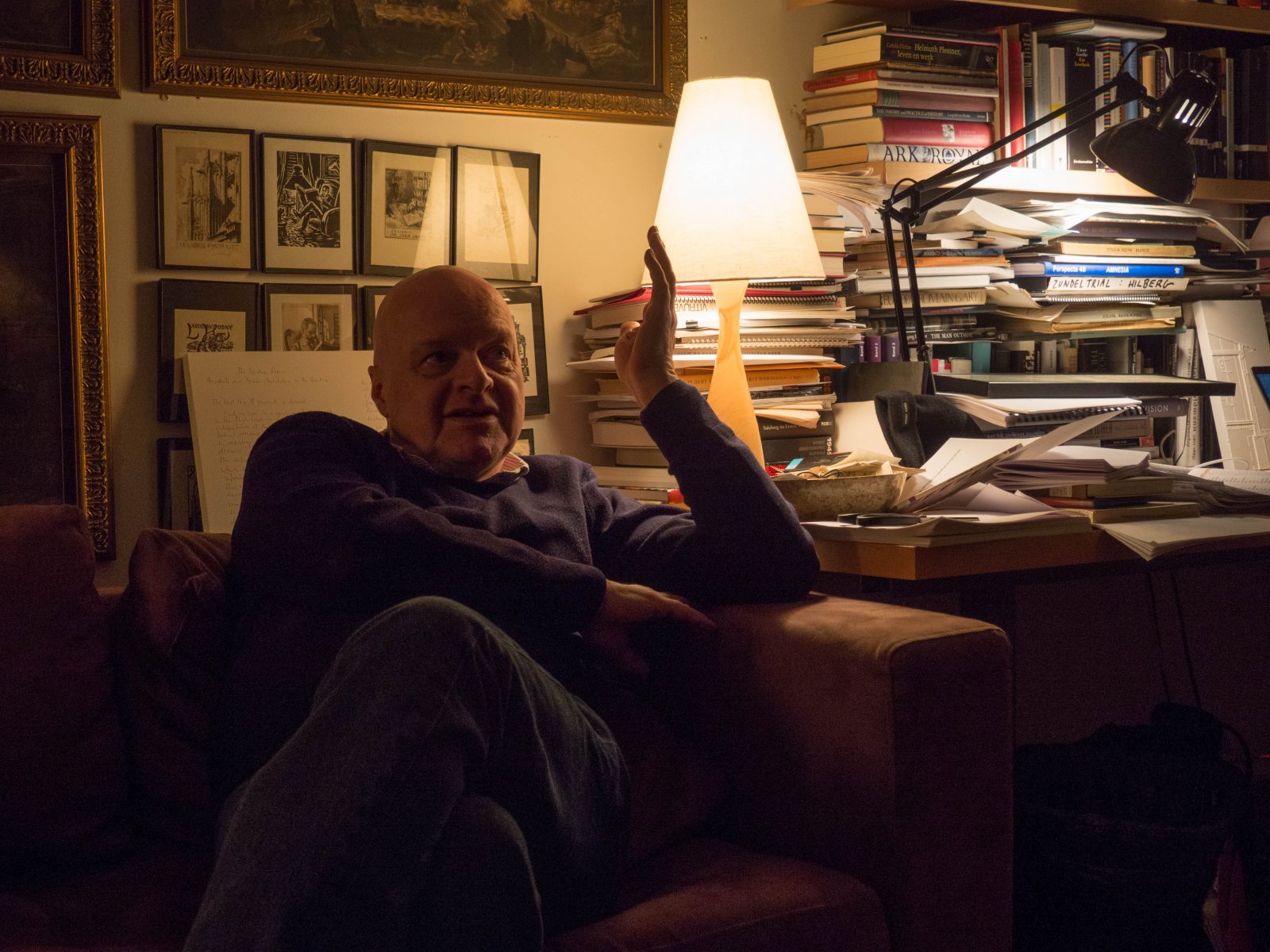 He speaks about a particularly memorable time during the year after the school's opening when six students had to stay overnight in the office to complete an exhibition.
His office is warmly lit by various incandescent lamps and has no ceiling lights because he thinks they are too institutional. The office itself mirrors his views on grades. Robert Jan believes grades are not a precise currency, rather an inaccurate representation of a student's potential success.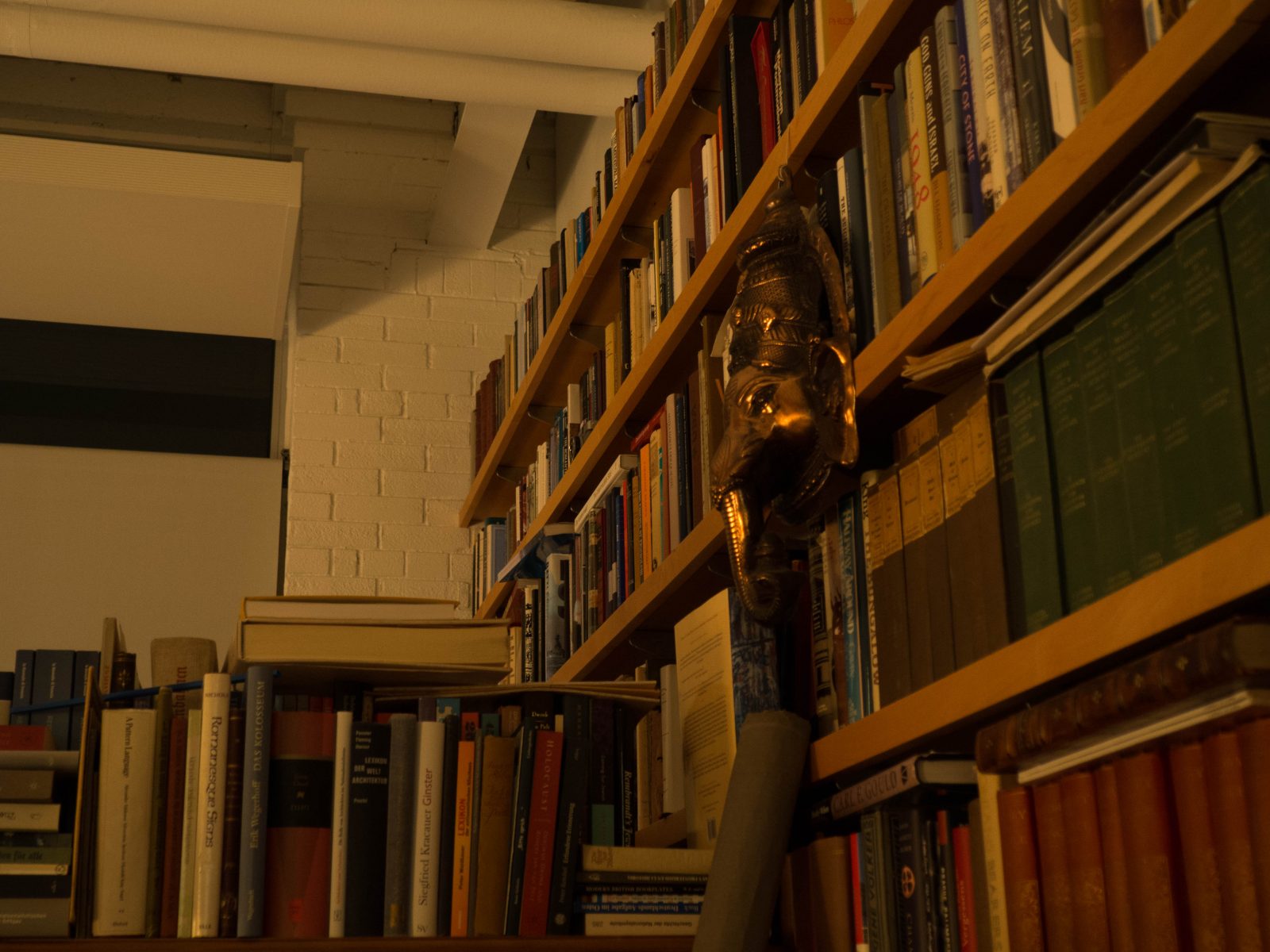 His office holds about 1,500 books, most of which are for teaching. The rest of his 10,000-book collection is at his home in Toronto, where he does most of his research.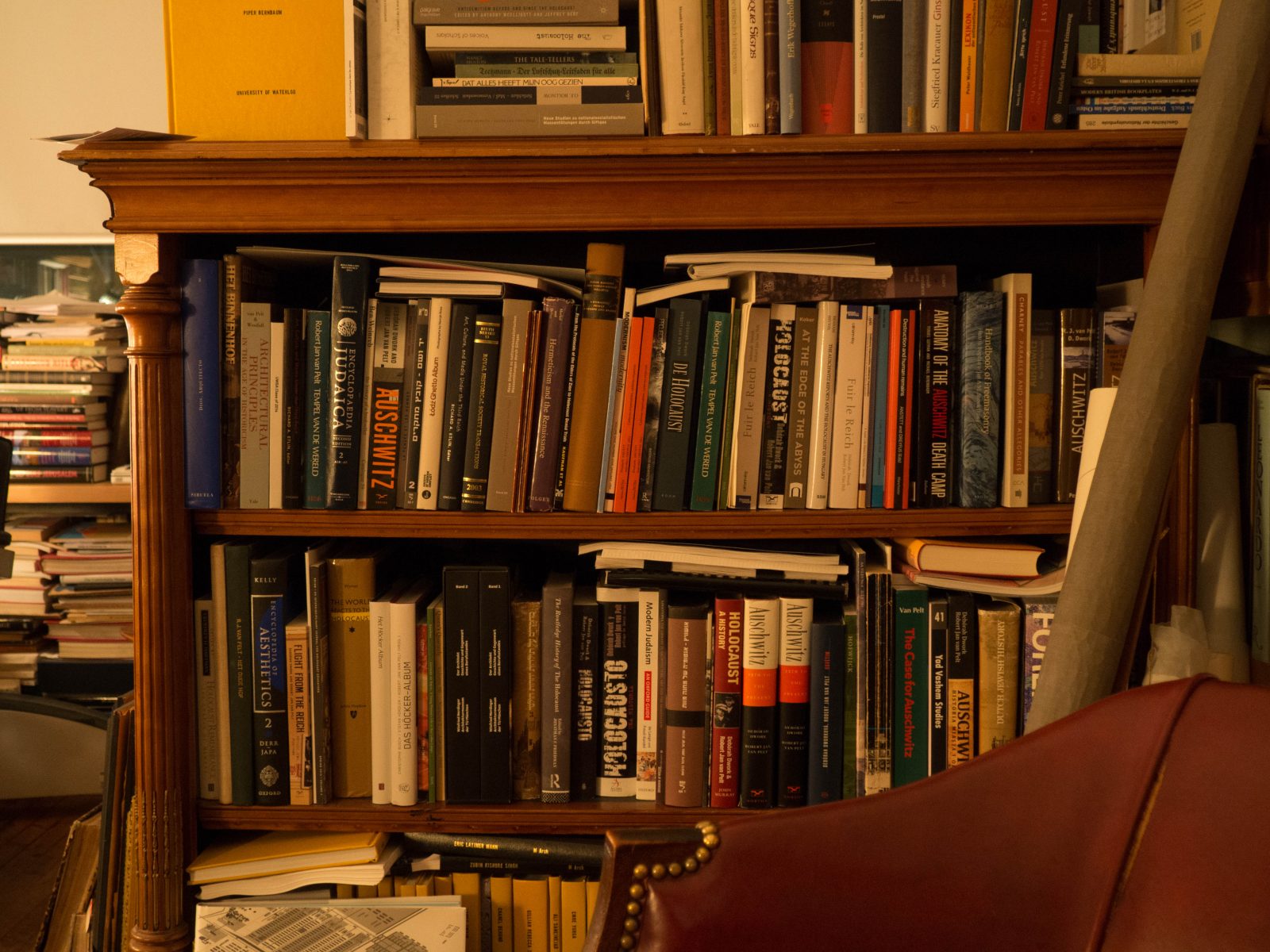 Among the volumes in his office, he has an entire shelf dedicated to books he has written or contributed to in various languages. He sees his books and research like a personal biography of his impact on the world.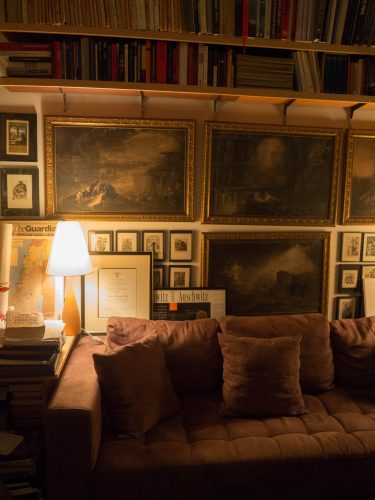 He displays paintings depicting 'the end of the world' from the Bible. With it, he keeps book plates, which people use to show ownership of their books. Robert Jan likes keeping these from second hand books he buys.
Robert Jan says he has never sold a book in his life. He believes books are good for the world, and are his way of "fertilizing the world." Students should look out for his yearly giveaways.
He believes every person should have their own library they can look back on. Every book is a good companion, and you will be reminded of the lessons the books teach every time you see the book in your personal library.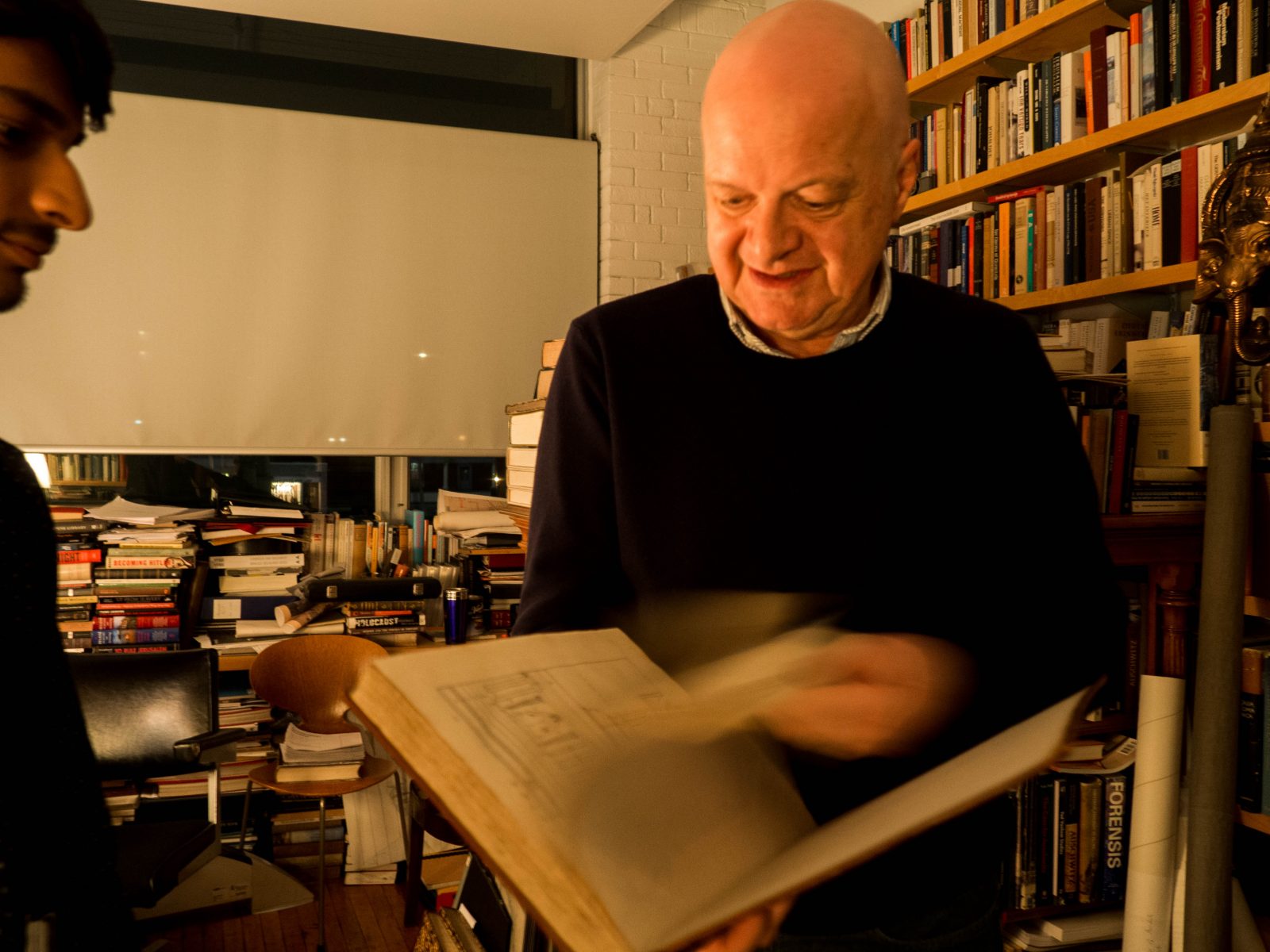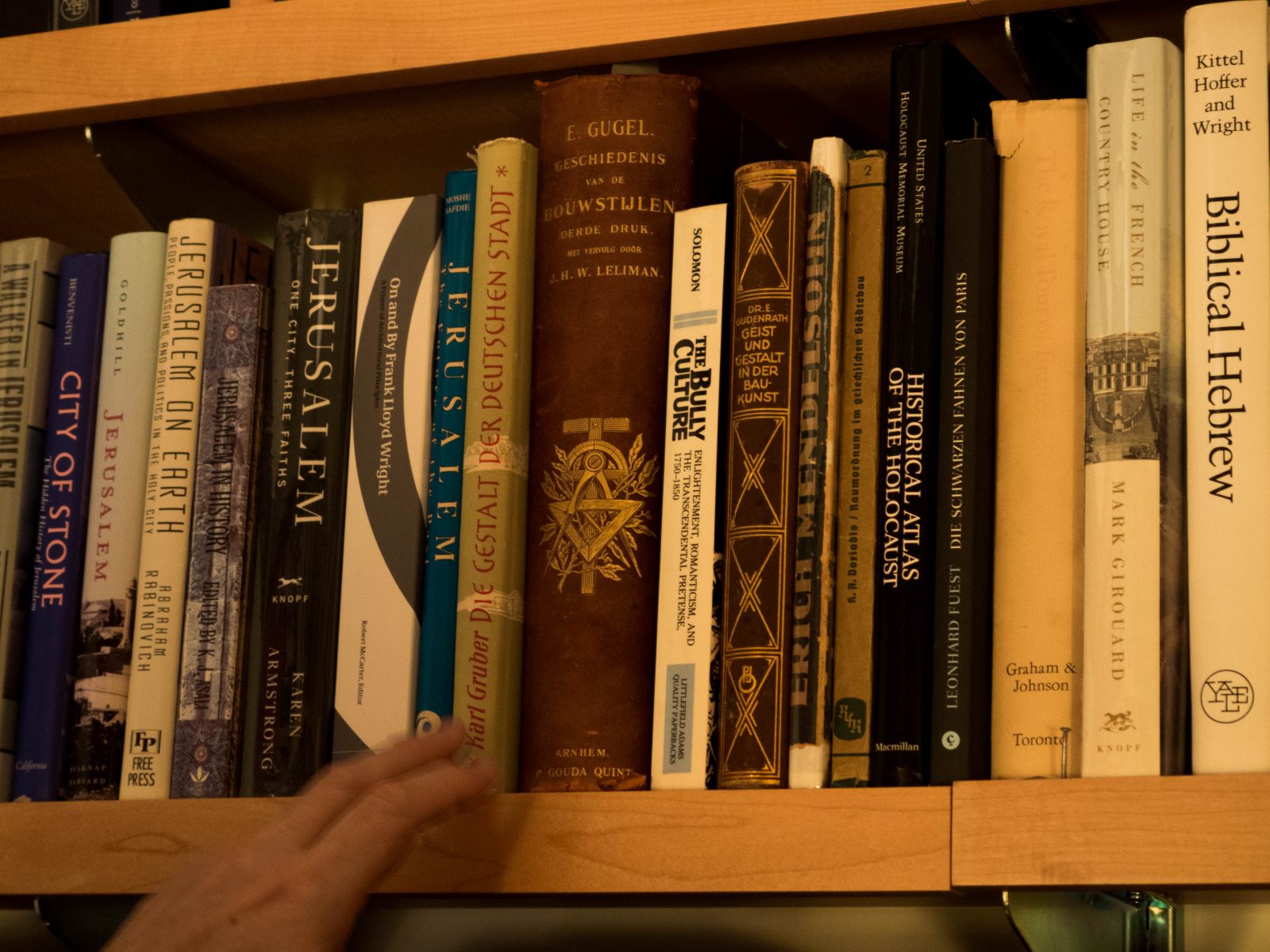 Robert Jan shows us one of the oldest books in his collection, one written by Andrea Paladio in the 16th century.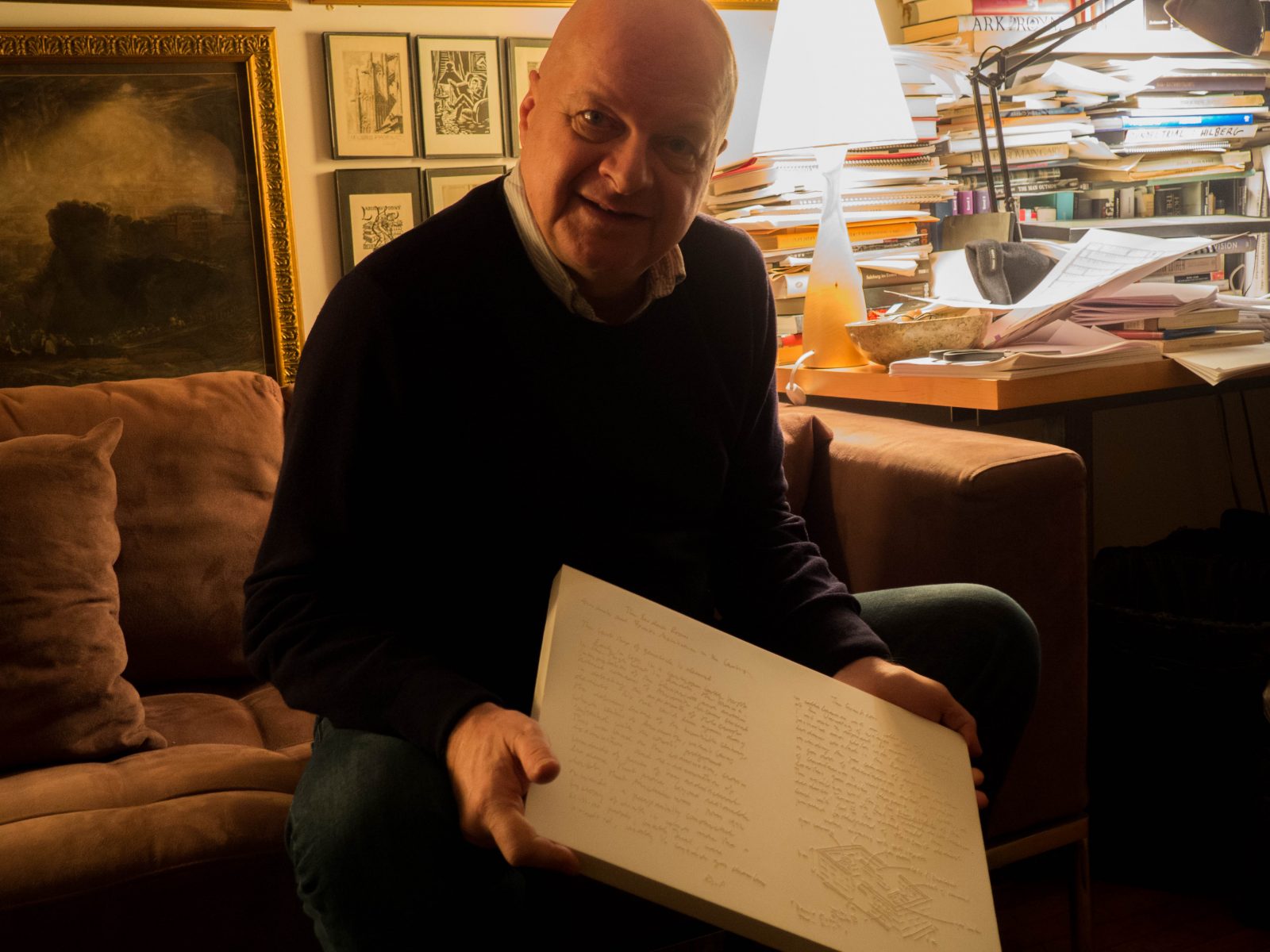 He keeps an original cast for one of the artifacts created for the Evidence Room exhibition.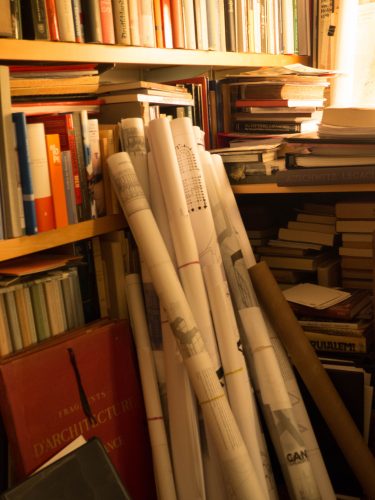 Finally, Robert Jan reminds us, "The door is always open."